This page is the brochure for your selected program. You can view the provided information for this program on this page and click on the available buttons for additional options.
European Council Madrid, Spain
Madrid, Spain
(Outgoing Program)
Featured
Fact Sheet: - unrelated header
Fact Sheet:
Program Description:
Program Description:
European Council: Madrid, Spain

About the Program
|
Program Information and Course Structure
Payment & Refund Schedule
|
Deadlines & Late Fees
Courses & Course Description
|
How to Apply to the Program
Insurance & Passport Information
|
Contact Us
Find Your Campus Representative
List of all 2018 European Council Classes:
Courses by Program | Courses by Subject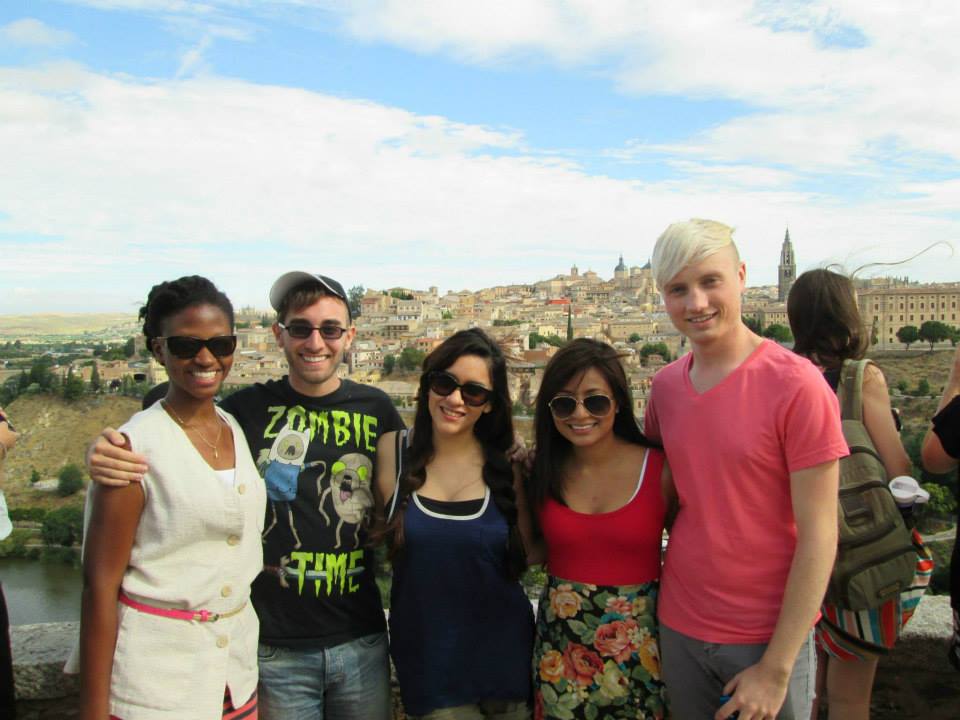 About the Program
Consider studying during the summer in Madrid, the geographic center of Spain and the historic center of the entire Hispanic world. The city of four million is a modern European hub with state-of-the-art transportation and cyber cafes, but its Old World charm shines through in its long afternoon siestas, its warm and friendly people, and its majestic monuments of Spain's glorious past. Students will have the opportunity to visit flamenco clubs, the bullfight, tapas bars, and world-class museums, as well as to participate in Madrid's seemingly endless nightlife, as the streets overflow with people having a glass of sangria, talking to neighbors, and in general, enjoying life in this vibrant city.
Dates:
June 28 to August 3
Cost:
$5,300
The package cost of $5,300 for the five week program includes:
Round-trip airfare between Atlanta and Madrid
Round-trip transportation from the airport to the dorms on a private bus
Accommodations at Colegio Mayor Padre Poveda
30 day metro and bus pass for Madrid
14 meals per week
Tours of Madrid and Toledo
Welcome and Farewell Fiestas
A primary health insurance policy providing coverage for medical expenses
Students in this program can also choose to participate in optional weekend excursions. Previous programs had the opportunity to visit South of Spain, North of Spain, or Barcelona. The website will be updated when final dates and cost have been determined.
The package cost does not include tuition, textbooks, extra meals, entrance fees, and weekend travel expenses, passport and related expenses, spending money, ground transport to and from the U.S. airport through which flights will be scheduled, or any other costs beyond those listed above.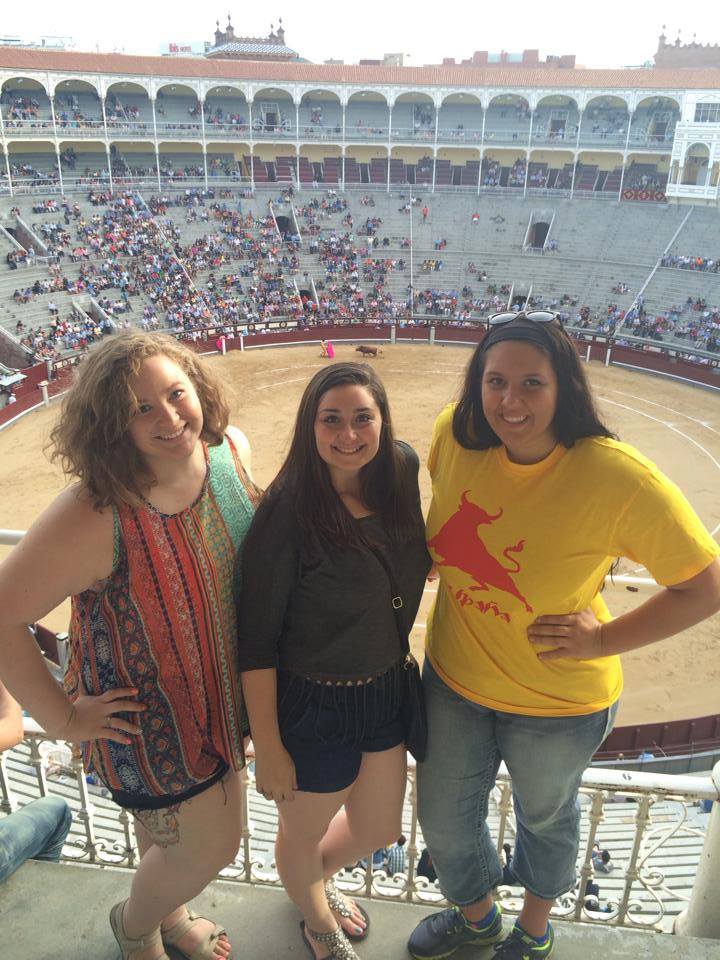 Program Information & Course Structure
All classes are held at the Colegio Mayor de Padre Poveda, where the program is housed. Students are required to take two three-hour courses. Courses will meet in the classroom on Mondays and Thursdays and students will take required field trips on Tuesdays and Wednesdays. On three of the five weekends during the program, students will have three days to travel within Spain or to other destinations.
The Spain program also organizes optional weekend excursions for an additional cost. Excursions change every year but students in the past have visited South of Spain, North of Spain, Portugal, and Barcelona, to name a few.
Accommodations
The
Colegio Mayor Padre Poveda
is one of many student residences in the ciudad universitaria, or the University City, on the western side of Madrid. The area reflects the presence of the almost one hundred thousand students who live and study there. Nearby, subway and bus stops connect students to downtown Madrid as well as all the major points of air, rail, and bus travel. Students may choose between a single room and a double room (shared with a roommate). Towels and bed linens are furnished. There is Wi-Fi throughout the Colegio.
Breakfast is provided every day, lunch on Monday through Thursday, and dinner on Monday through Wednesday in the dining hall at Padre Poveda. The program will try to meet individual dietary preferences, but students must understand that the lunch and dinner in the Colegio is provided in a cafeteria setting and choices are limited. It is not like many cafeterias in the US that allow students to choose from different cuisines and options. Also, traditional Spanish cuisine such as that provided by the Colegio relies heavily on meat, fish, and eggs: vegetarianism is not as common in Spain as it is in the US and the Colegio does not as a matter of course provide a vegetarian option. Therefore, as with most issues involving foreign travel, students must be flexible and creative when it comes to meals.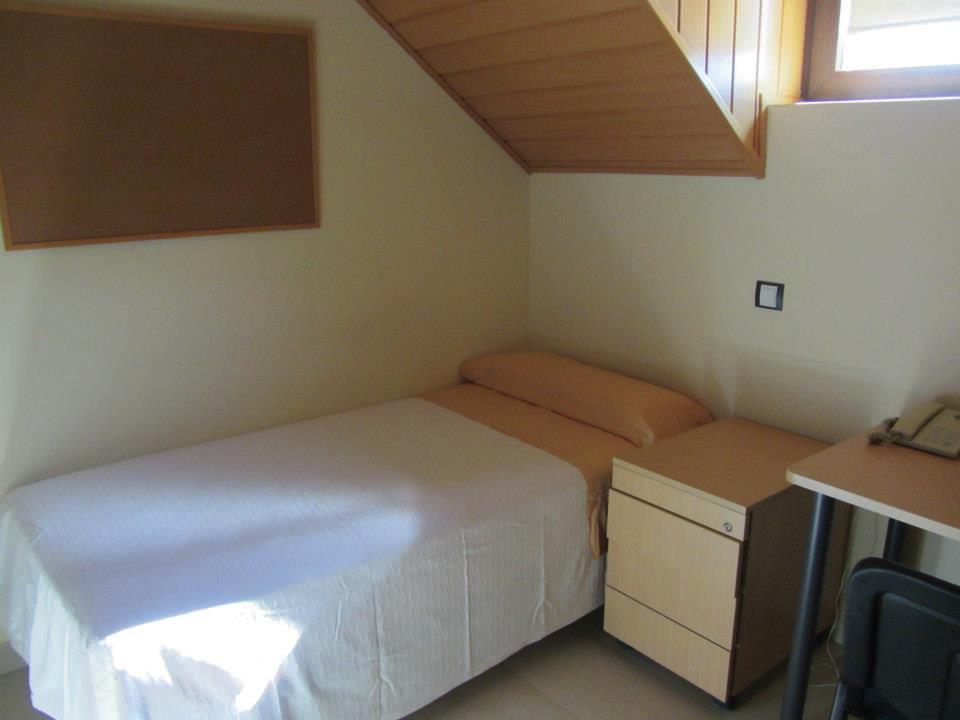 Costs
Courses in the 2018 Madrid Study Abroad Program are part of the regular offerings of member institutions; therefore, students may apply for loans or grants for which they would normally be eligible. Students should apply for financial aid at the campus where they are registering for courses.
Campus representatives
will assist students in obtaining information about financial aid. Students must meet all campus requirements in applying for financial aid.
Students should plan to budget a minimum of $1,400 for extra meals, entrance tickets, evening entertainment, travel, and shopping.
All costs are subject to change because of unanticipated increases in airfares or other program elements or fluctuations in monetary exchange rates. The European Council will make every effort to keep program costs as advertised and will inform prospective participants of any changes as they occur.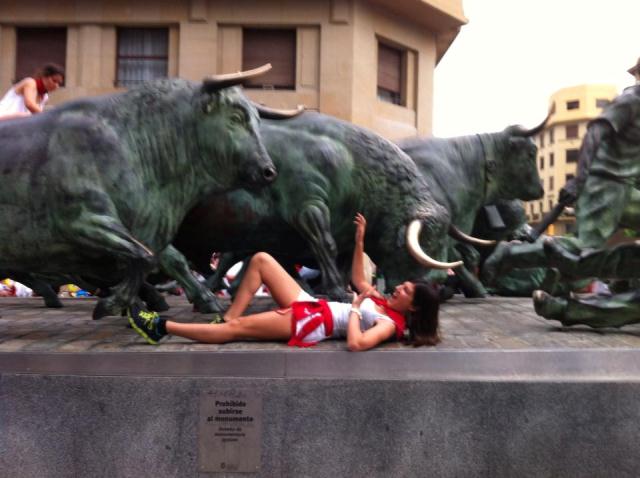 Payment Schedule:
March 2.......Application form and $300 non-refundable program deposit due
March 9.......First payment of $2600 due
April 7..........Final payment of $2600 due
Refunds
Program deposits and other payments are applied toward required advances, purchase of airline tickets and other costs related to the program. Note that the $300 program deposit is non-refundable and covers processing and reservation fees; the program deposit can not be used in a subsequent year.
Participants who withdraw from a program after the application deadline receive a refund according to the schedule below. Please note that all withdrawals must be emailed to the EC Coordinator, Beverly Vantine, at bbreeland@valdosta.edu AND to the student's
campus representative
at the home institution.
Withdrawal before March 3....................................all but $300 will be refunded
Withdrawal between March 4 and March 18............all but $500 will be refunded
Withdrawal between March 19 and April 1..............all but $850 will be refunded
Withdrawal between April 2 and April 30.................all but $2,000 will be refunded
Withdrawal after April 30.......................................No money will be refunded
Important Deadlines
March 2nd–
Application deadline (spaces are available on first come, first serve basis and students are strongly encouraged to apply early)
March 9th –
First Payment
April 7th –
Final Payment
March 28th–
Two passport photo due (late fees apply, see below for details) if they're not received IN OFFICE by 5pm on this date. Photos MUST be passport photos that adhere to the passport agency's rules and regulations for photos. Photos that are submitted that do not comply with these rules will be denied and late fees will still apply. Please visit the
Department of State's website
for detailed passport information.
March 28th
– An electronic copy of your passport is due. Passports should be scanned and emailed to the European Council coordinator; faxed and mailed copies are not accepted. Passport copies must be in color and at least 300 dpi in quality. Late fees apply, see below for details.
March 28th–
Deadline for separate airfare waiver or flight deviation; see below for details.
May 12th–
There is an all-day*Mandatory* student orientation in Macon at Middle Georgia State College. This meeting starts at 9am and is over at 4pm. Students who fail to attend will be penalized by dropping the final grades for study abroad courses by an entire letter; if you receive an "A" in the course, the grade of "B" will be submitted to your home institution as your final grade.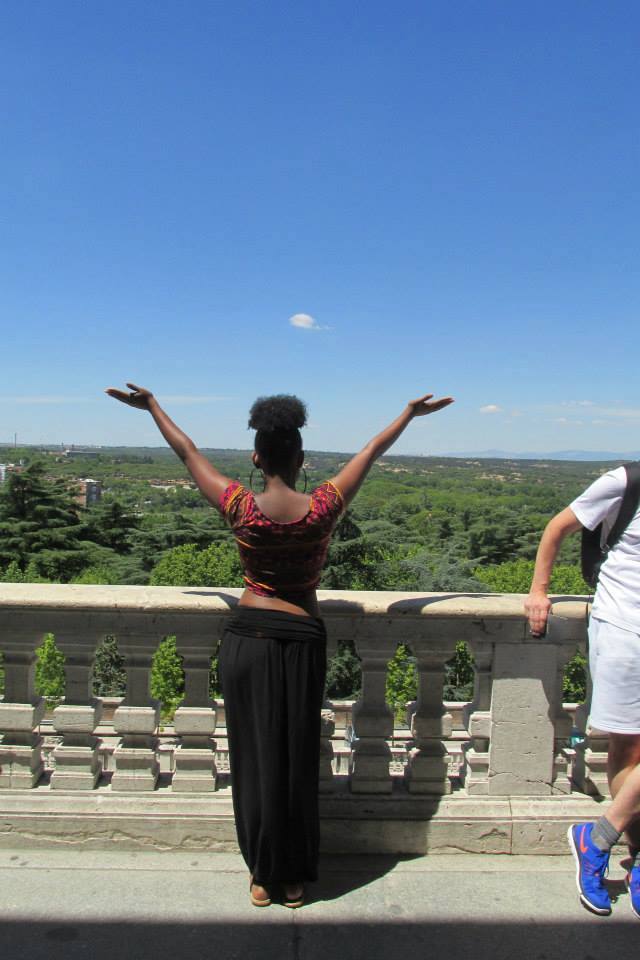 Late Fees for Passports & Photo
Items received between Mar 29 – Apr 12..............$25 late fee
Items received between Apr 13 – Apr 27...............$50 late fee
Items received between Apr 28 – May 11..............$75 late fee
Items received on May 12 – May 19.....................$100 late fee
Items received on May 20th or after......................$100 plus $5 per additional day
Flight Deviation/Separate Airfare
Airfare is included in the price of the program. However, if you wish to arrive to Europe sooner, or stay later, there is a *possibility* that you can do this at an additional expense to you. Students are also allowed to do 100% of their own airfare however in order to keep our group rate only a certain number of students may do this and must receive authorization from the EC coordinator. If you are given permission to do your own airfare, there will be a deduction in your SECOND payment. All deviation and separate airfare request must be submitted by March 28th and these opportunities are provided on a first come first serve basis. All requests submitted after March 28th will be denied.
Course Descriptions
All courses are 3 credit hours and students should check with
campus representatives
to determine course equivalencies at the home institution. Students are required to take two classes- one in the morning and one in the afternoon.
LD-Lower Division Course
UD-Upper Division Course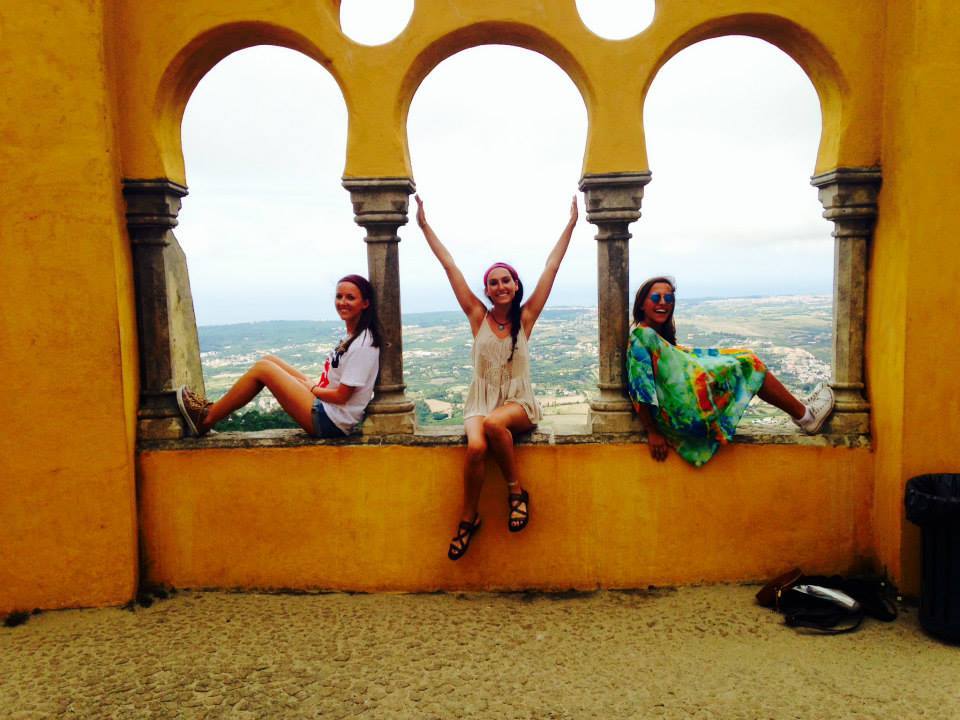 MORNING CLASSES


(Choose only one morning class)
Spanish Conversation (UD)
Prof. David Hair (University of North Georgia)
Everyday Spanish Conversation: The real Madrid: this course is designed to enhance your cultural and linguistic proficiency in speaking Spanish with native speakers in a variety of real-life social situations. During our interactive class sessions as well as our exciting out-of-class interactions all around the city with madrilenos (native inhabitants of Madrid), you will engage your companeros on a variety of cultural topics such as social media, televison/movies, history, politics, and more! If you feel your Spanish skills need some sprucing up or would like to solidify your ability to express yourself in the language, this course is for you!
Spanish 2002 (LD)
Dr. Martiza Bell-Corrales (Middle Georgia University)
This course is designed to continue listening, speaking, reading, and writing in Spanish with further study of the culture of Spanish--speaking regions. Basic pronunciation, conversation, and structure are stressed. This course is a continuation of Spanish 2001.
US History (LD)
Dr. Dana Wiggins (Georgia State University)
TBD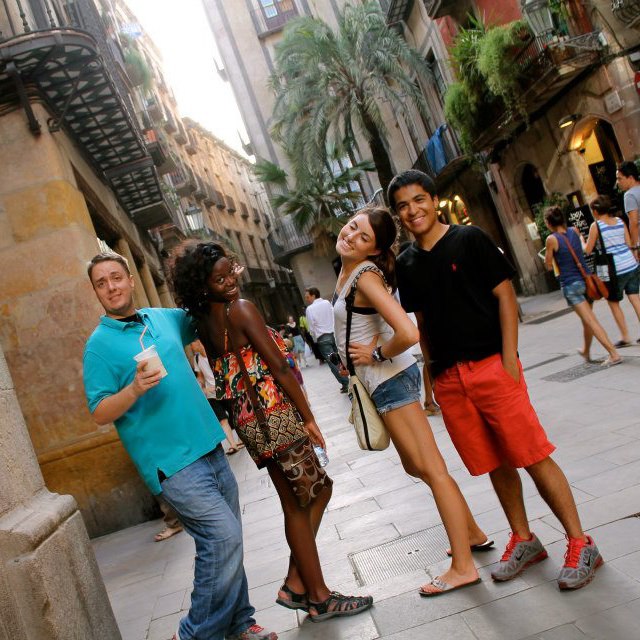 Sustainability & the City: Studies in Film (UD)
Dr. Lauren Curtright (Georgia State University)
Traditionally, environmentalist discourse diametrically opposed society and nature. Now, the concept of 'sustainable development' is trendy but contentious. It encompasses myriad complexities: overcoming car-centrism to make way for alternative transportation; creating greenspace; advocating for rights of humans and non-humans alike; preserving cultural heritages and diversity; providing a living wage and affordable housing; increasing access to healthy, local foods; fostering civic participation and well being. Because sustainability requires not only technical expertise but also imagination, artists are key players. Using methods of the humanities, students in this course will investigate how urban sustainability manifests in creative spaces of Madrid, film, and literature.
Drawing I (UD)
Prof. Alicia Perez (Armstrong Atlantic University)
This course examines the fundamental concepts and techniques of Drawing. Through lectures, studio projects, and class discussions students learn the basic concepts, styles, and techniques associated with the art of Drawing. Class projects and drawing exercises assist students in achieving competency in basic drawing skills and techniques. Students are introduced to the process of constructive peer critique as as a tool for improving the quality of their work. Some of the topics covered in the course include drawing materials and media composition, value studies, perspective, still life studies, and on-site studies.
The Mediterranean City (UD)
Dr. Ermal Shpuza (Kennesaw State University)
Diverse cultures of the Mediterranean region are studied according to a multi-disciplinary framework bridging between humanities, social sciences, urbanism, architecture and arts. The course addresses the understanding of the dual nature of the city as a social product and foundation of urban culture. Excursions across Spain, including Madrid, Toledo, Segovia, Barcelona, Valencia, Cordoba and Seville, serve as a training platform for investigating other examples of the rich heritage of urban form and architecture across the region. Cross-disciplinary teams of students explore the effects of natural landscapes and socio-economic factorson the physical form and transformation of Mediterranean cites through time.
Cross Cultural Psychology (UD)
Dr. Ginny Zhan (Kennesaw State University)
Bring your passion to the pages of your sketchbook in Spain! Through the process of drawing we will learn to observe what is before us and transfer that information onto paper. In Drawing I the subject matter will range from still life and portraiture to landscapes and cityscapes. The course will cover the basic concepts of drawing, focusing on perceptual skills including line, value, composition, contour, gesture, and perspective. The Drawing II course will allow more advanced students develop a strong understanding of both perceptual as well as conceptual skills working with representational and abstract subject matter. Both classes will use a variety of drawing mediums and techniques.
AFTERNOON CLASSES
(Choose only one afternoon course)
Spanish 2001 (LD)
Dr. Brian Hibbs (Dalton State)
Intermediate Spanish I is an excellent (re)introduction and review of either your rusty high-school Spanish or your recently honed skills discovered during SPAN 1001/1002. this course will meet you wherever you are in your journey to becoming fluent in Spanish and will provide you with the linguistic skills necessary to maximize your communication with native Spanish speakers during your summer study abroad in Madrid. The goal of this course will be for you to make yourself understood in Spanish as well as promote your comprehension of Spanish in a variety of real life situations.
Transnational History (UD)
Dr. Dana Wiggins (Georgia State University)
TBD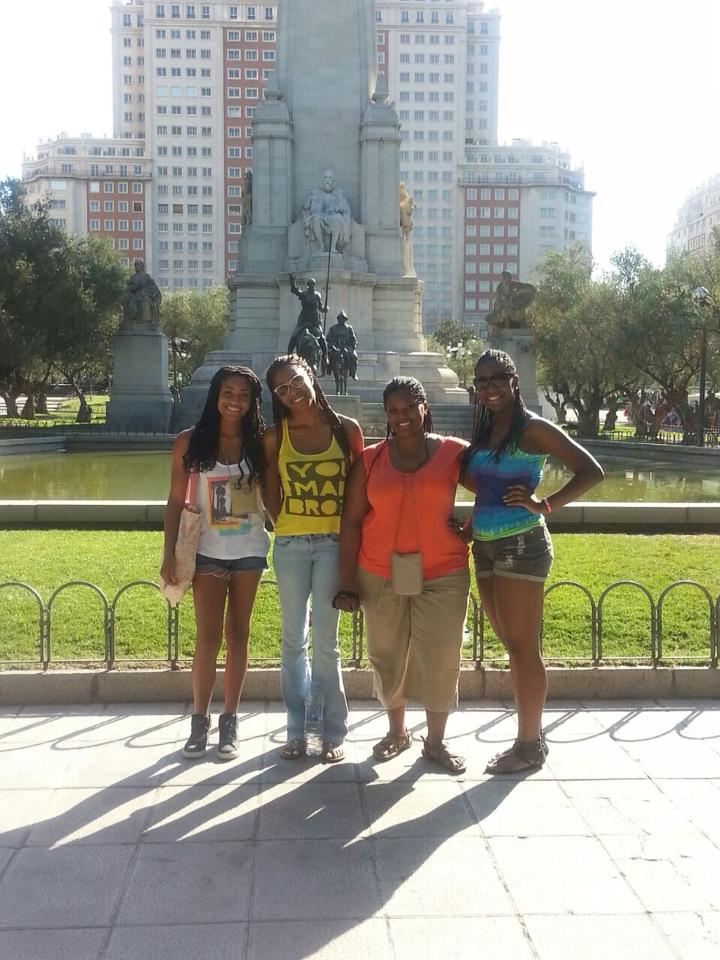 World Literature I (LD)
Dr. Jennifer Flaherty (Georgia State University)
This survey of world literature focuses on texts that have influenced and/or that were influenced by cultures of the Iberian Peninsula. Demonstrating the global significance of Iberian cultures, the readings come from five continents. They represent various genres—drama, poetry, fiction, and non-fiction—and aesthetic and philosophical movements since 1650, including the Enlightenment, Romanticism, Realism, and Modernism. Students will not only track cross-cultural and intertextual currents but will also situate the assigned readings within particular historical contexts. On field trips, they will explore relationships between the literature, other art forms, and their own experiences and impressions of metropolitanism in Madrid.
Art Appreciation (LD)
Prof. Alicia Perez (Armstrong Atlantic State University)
What does it mean to live in a globalized world? Introduction to International Studies will allow you to understand how different political processes, cultures, histories, economics interact with each other. How do local cultures become global? How do international communities operate? Is today's global world only about inspiring innovations of technology or is it about creating a dialogue between the differences. Introduction to International studies will give you a foundation of knowing how the world works and allow you to compare cultures, histories, politics, and society and urge you to expand your horizon.
Sustainable Design in Madrid (UD)
Dr. Ermal Shpuza (Kennesaw State University)
TBD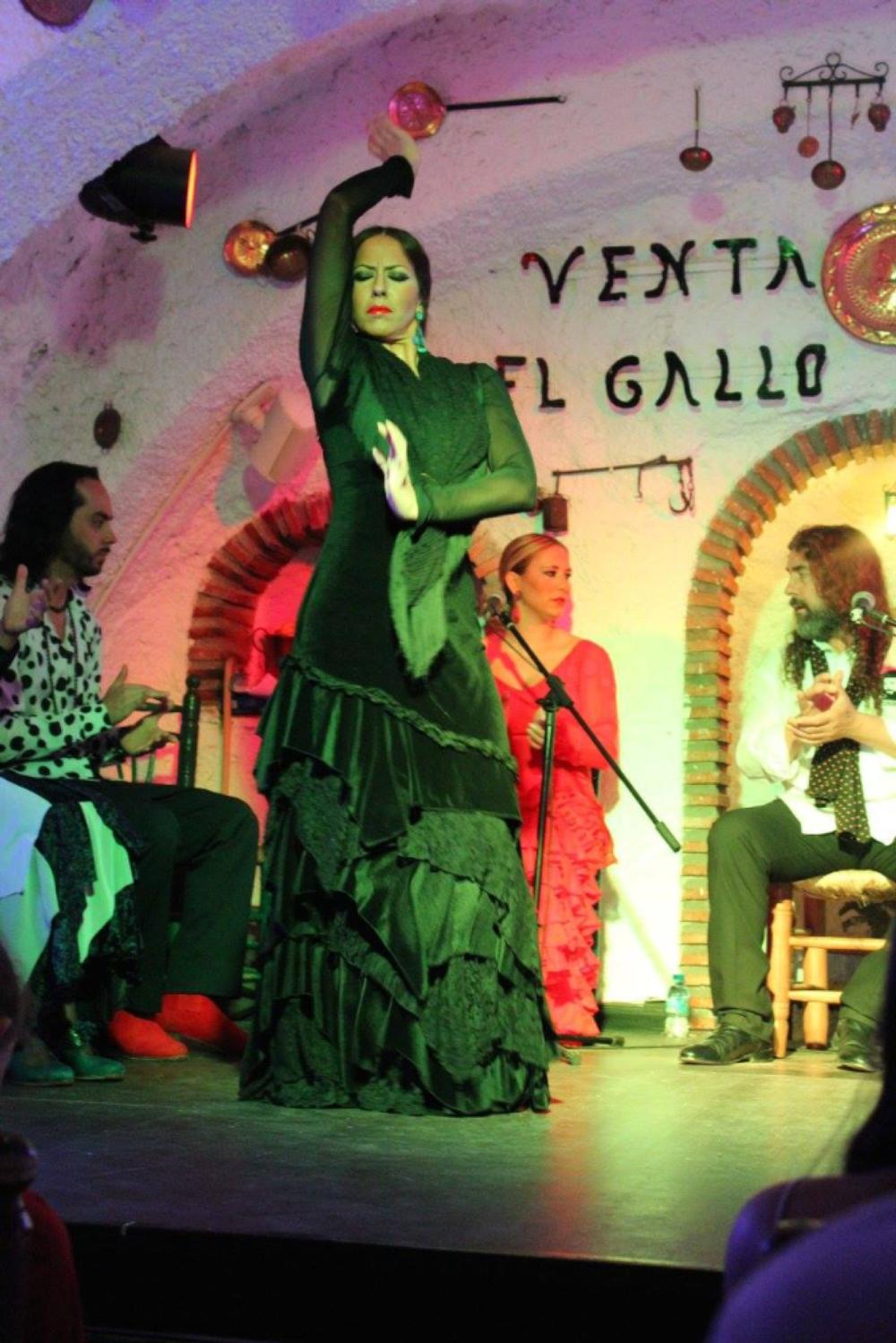 Psychology of Gender
Dr. Ginny Zhan (Kennesaw State University)
This course examines gender issues from a psychological perspective. Topics include the social construction of gender, gender and personality development, sex role socialization, and a critical examination of the research on gender differences. The ways in which gender intersects with other aspects of identity (e.g., race, ethnicity, class, sexual orientation) are examined. Scientific research findings are emphasized.
Apply to the Program
Directions on how to apply:
Download and complete the European Council application.
Turn the application to your campus representative. If you do not know who your representative is click here.
After you submit your application to your campus representative, please pay the $300 non-refundable program deposit at our payment page.


*Campus representatives forward completed applications to the program office at Valdosta State University. Applications will not be processed by the EC office until both the application form (approved by the campus representative) and the $300 program deposit are received.
** Spaces are available on a first come, first serve basis according to the date of receipt of the application and program deposit. Students are encouraged to apply well in advance of the application deadline to assure them of a place in the program as some programs will fill as early as November. Once a program is full, students will be placed on the waitlist. Please do not be discouraged if you're placed on the waitlist as we always anticipate a 15% drop.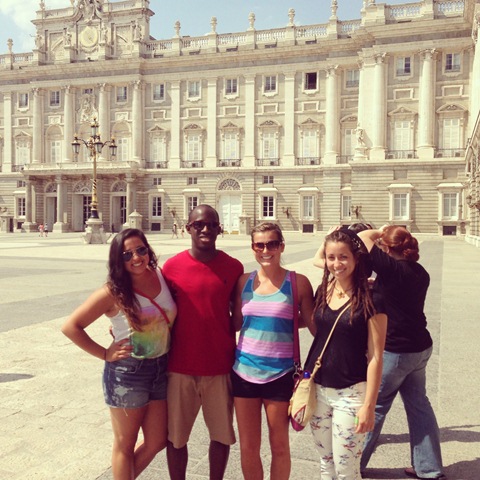 Eligibility
Any full-time or part-time student is eligible to participate in the program as long as the student will be 18 years of age by the time of departure.
Students must be in good academic standing in order to be admitted to the program. Completion of an application form does not guarantee acceptance into the program. Note also that individual campuses may require letters of reference or other information beyond that required by the European Council.
Students from institutions that are not part of the University System of Georgia must become a transient student at Valdosta State University. Click here for information on becoming a transient at Valdosta State University.
Health Matters and Insurance
Participants are provided with health-care from CISI insurance (Cultural Insurance Services International) that covers them while they are abroad. Information about local doctors and medical facilities will be available from the program director.
Students with special medical problems may be required to provide a physician's assurance of their ability to undertake foreign travel and study. It is not possible for the European Council to guarantee accessible facilities abroad for students with special needs.
Participants should bring medications they regularly depend upon and should have copies of prescriptions in generic form in case they need to acquire additional medications.
No special immunizations are needed to enter Spain, and the International Immunization Certificate is not required.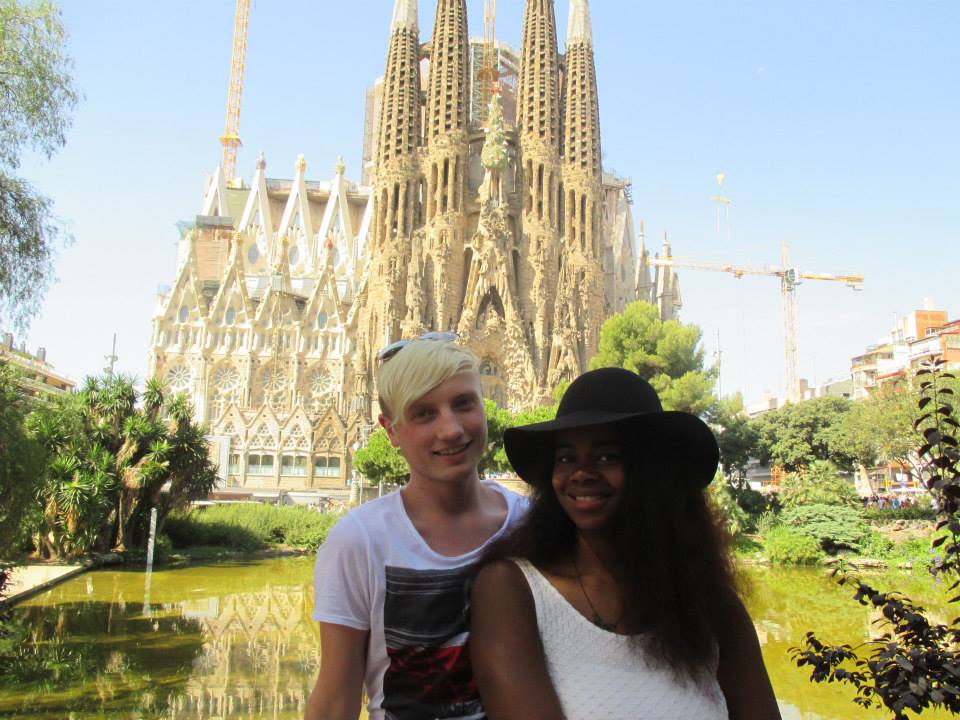 Passports and Visas
Everyone who travels to Spain must have a valid passport. Participants with expired passports should have them renewed. Participants who have never had a passport should begin the process of obtaining one immediately as it can take more than 3 months to get a passport and sometimes require an appointment made well in advance. Inquire at your local post office for instructions on obtaining a passport.
Holders of U.S. passports do not need visas to enter Spain for summer study. Participants traveling on passports of other countries should contact their campus representative for assistance in determining whether they need a visa.
Some countries require that your passport be valid at least three (3) months beyond the dates of your trip. Some airlines will not allow you to board if this requirement is not met.
Please visit the Department of State's website for more information on how to apply for a passport. Students are required to turn in a copy of their passport by March 28th to avoid late fees, please see "Deadlines" for details.
Contact Us
Contact your Campus Representative to submit an application and determine course equivalencies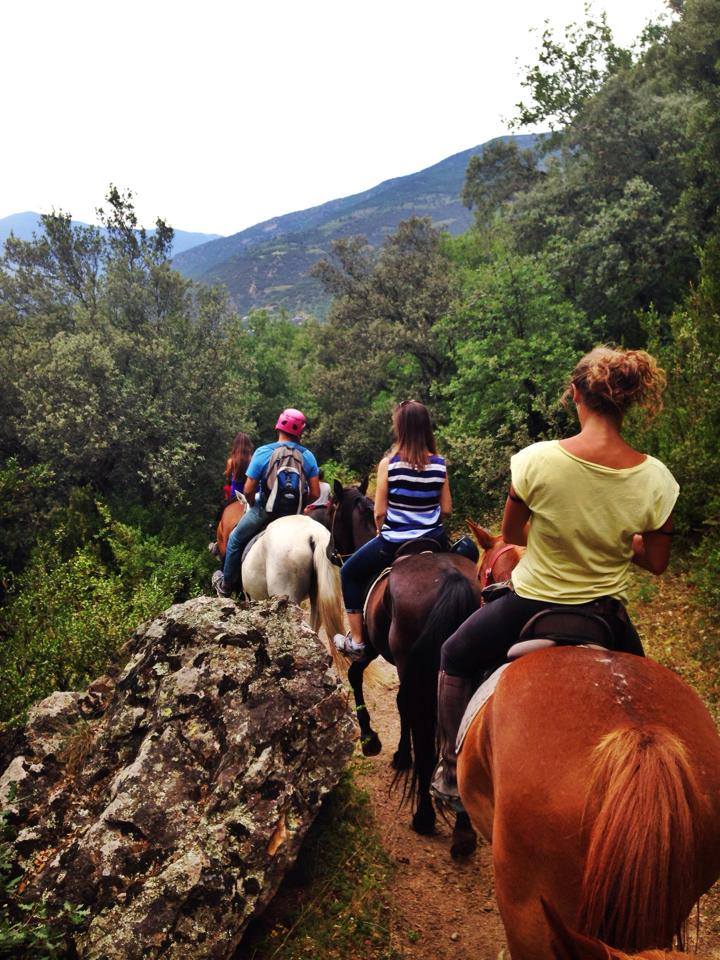 General Inquires
europeancouncil@valodsta.edu

Dr. Brian Hibbs
Madrid Program Director; Dalton State University
bhibbs@daltonstate.edu
Dates / Deadlines: - unrelated header
Dates / Deadlines:
Tabular data for Dates / Deadlines:

| Term | Year | App Deadline | Decision Date | Start Date | End Date |
| --- | --- | --- | --- | --- | --- |
| Summer | 2019 | 05/01/2019 | 08/01/2019 | TBA | TBA |