This page is the brochure for your selected program. You can view the provided information for this program on this page and click on the available buttons for additional options.
European Council London, England
London, United Kingdom
(Outgoing Program)
Featured
Fact Sheet: - unrelated header
Fact Sheet:
Program Description:
Program Description:
European Council: London, England

About the Program
|
Program Information and Course Structure
Payment & Refund Schedule
|
Deadlines & Late Fees
Courses & Course Description
|
How to Apply to the Program
Insurance & Passport Information
|
Contact Us
Find Your Campus Representative
List of all 2018 European Council Classes:
Courses by Program | Courses by Subject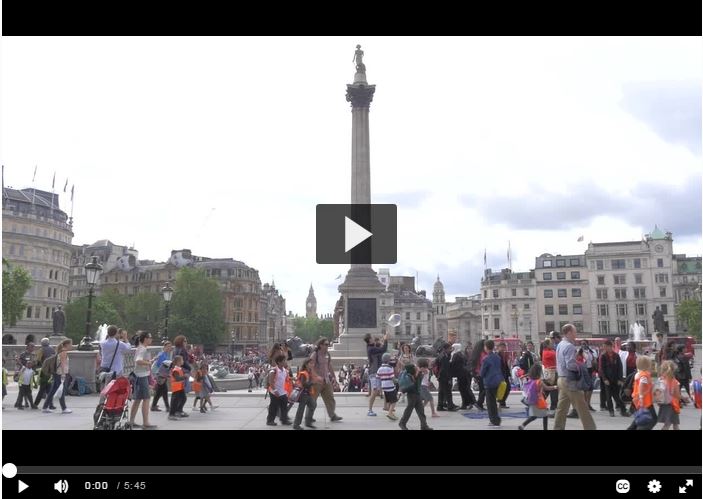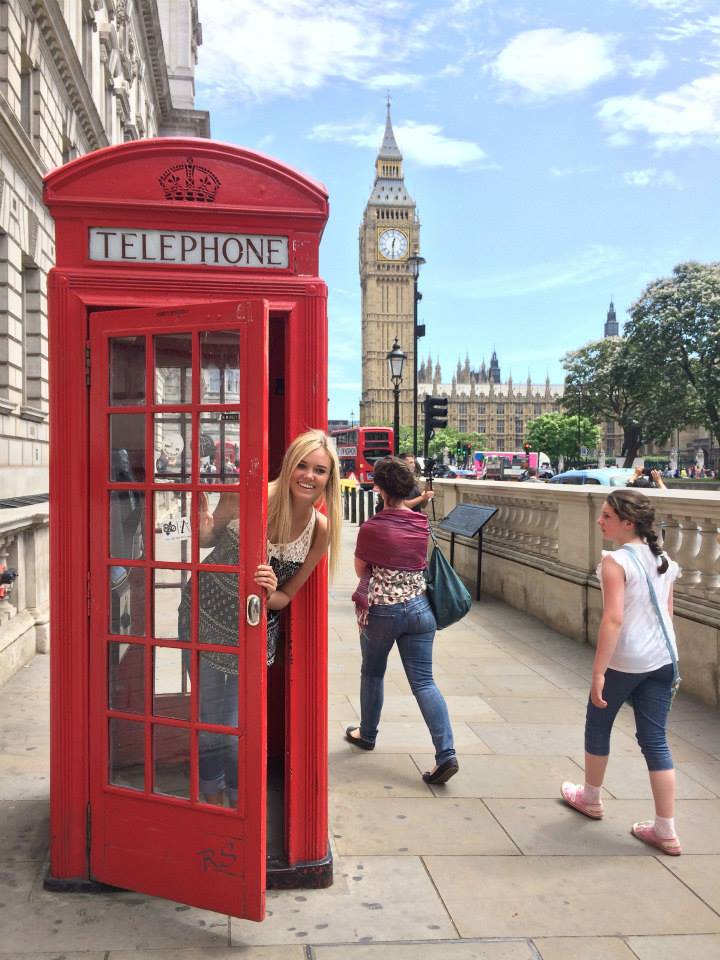 About the Program
London, one of the most culturally diverse and most fascinating cities in the world, is a city steeped in history that has inspired artists, writers, and students for centuries. As a participant in this program you can spend a summer studying and living in the historic Bloomsbury district of London in close proximity to some of the world's finest museums and cultural sites. In the London study abroad program, you will live in the part of this great city that has housed William Shakespeare, Charles Dickens, Virginia Woolfe, and other great writers. You will be minutes away from the theatre district and Trafalgar Square, and within walking distance of the British Museum and its extraordinary collections. You can explore London's vast and beautiful parks- Hyde Park, St. James, and Green Park- and walk along the Thames toward Big Ben, Westminster Abbey, and the Houses of Parliament. London also offers quick access to all major cities in Europe.
Dates:
June 28 to Aug 1
Cost:
$5400
The package cost of $5400 for the five week program includes:
Round-trip airfare between Atlanta and London
Accommodations at University College London
Free three-day weekends
Weekly Tesco grocery card
Train excursion to Hampton Court
Jack the Ripper walk
Unlimited travel on the metro system
A primary health insurance policy providing coverage for medical expenses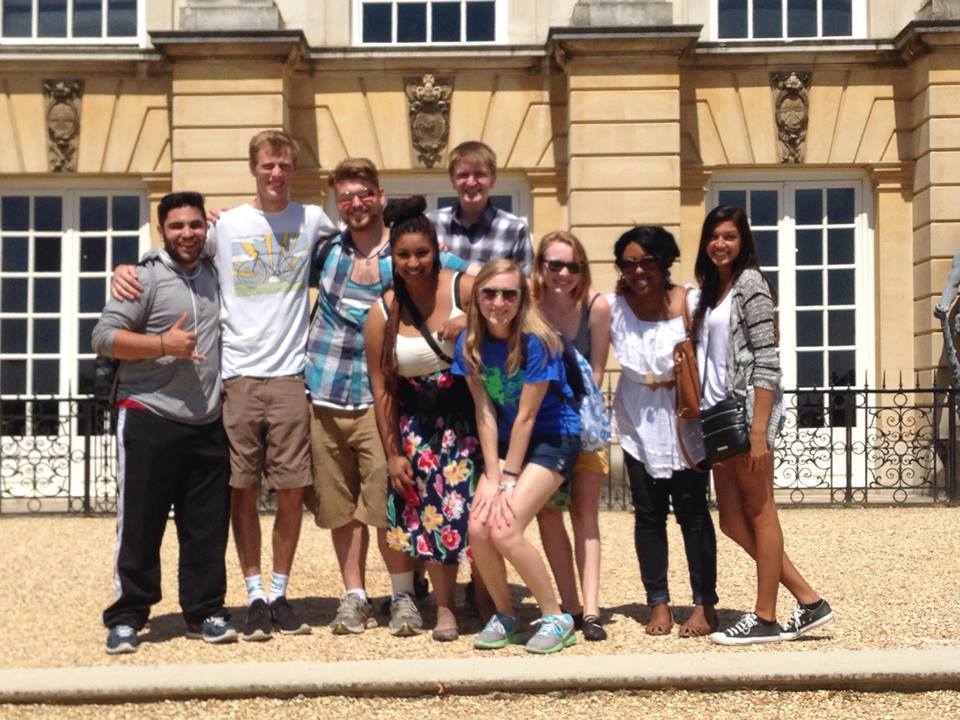 The package cost does not include tuition, textbooks, extra meals, entrance fees, and weekend travel expenses, passport and related expenses, spending money, ground transport to and from the U.S. airport through which flights will be scheduled, or any other costs beyond those listed above.


Program Information & Course Structure
The London Study Program is based at the
University College London
, in central London. Four London underground stations are within a walk of 5-10 minutes which connects students to the entire city. The location is also a short walk from Oxford Street and its fashionable shops. Cafes, restaurants, pubs, and grocery stores surround the UCL campus.
Courses in London carry three semester hours of credit. Students take one or two three-hour courses with courses meeting in the classroom twice a week and required field trips on Mondays and Wednesdays. Students will have three day weekends to enjoy the London life, travel to other cities in England or explore other European countries. France, Ireland, and Scotland are just few hours away!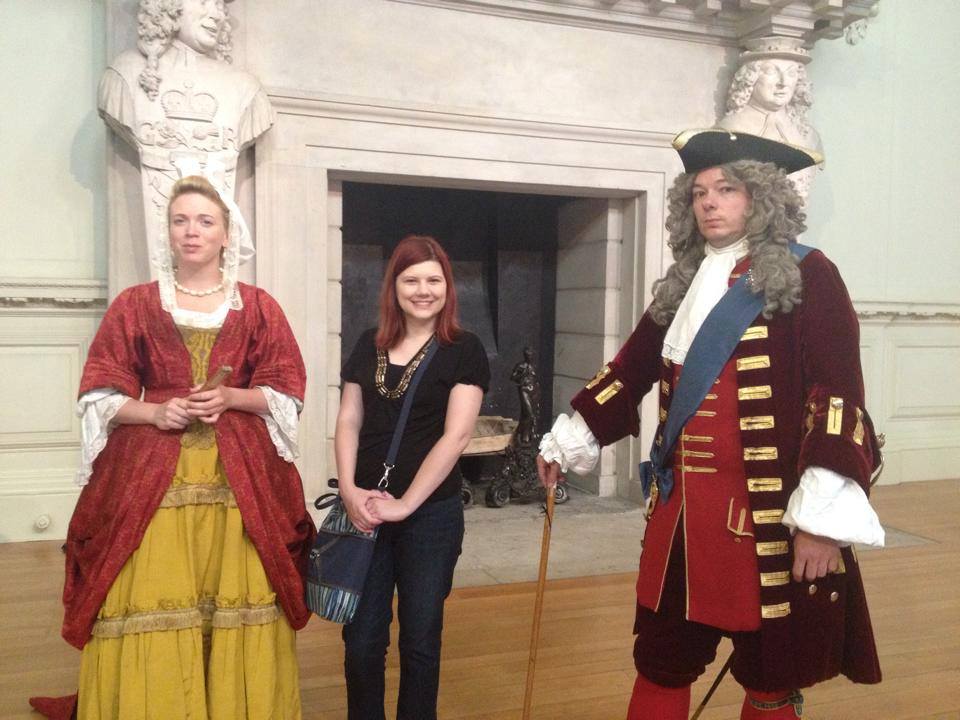 Accommodations
Students have a private room at the University College of London (UCL), with a hall bath on each floor. A towel and bed linens are furnished. A security guard is always on duty when the building is open and the front desk is staffed twenty-four hours a day. Each room contains a refrigerator, allowing students to store food for easy, affordable meals and snacks. Each floor of the dorm has a small communal kitchens as well. The program package includes a weekly Tesco grocery card which allows students to purchase food they enjoy eating that can easily be cooked in the dorms.
Costs
Courses in the 2018 London Study Program are part of the regular offerings of member institutions; therefore, students may apply for loans or grants for which they would normally be eligible. Students should apply for financial aid at the campus where they are registering for courses.
Campus representatives
will assist students in obtaining information about financial aid. Students must meet all campus requirements in applying for financial aid.
Students should plan to budget a minimum of $2,000 for extra meals, entrance fees, and evening entertainment. If students plan extended travel or major shopping, additional funds should be budgeted. Some course excursions might involve additional fees and this is especially true for students in theater classes; course instructors will inform students if such fees apply at the mandatory student orientation on May 12.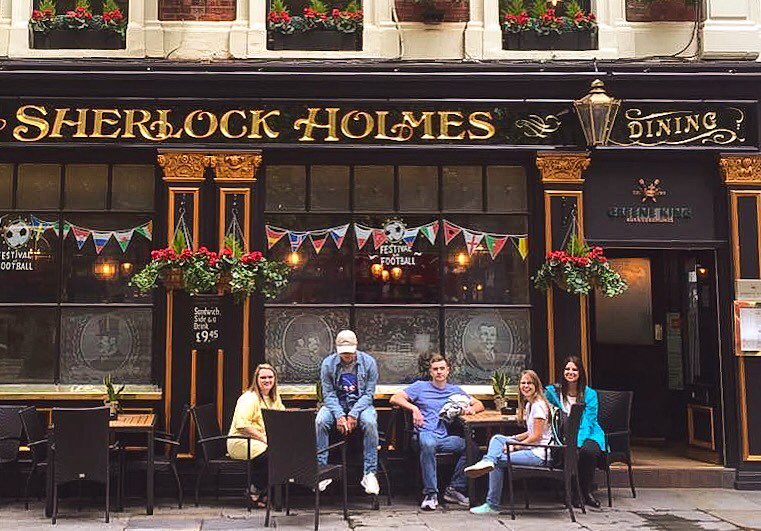 All costs are subject to change because of unanticipated increases in airfares or other program elements or fluctuations in monetary exchange rates. The European Council will make every effort to keep program costs as advertised and will inform prospective participants of any changes as they occur.
Payment Schedule:
March 2, 2017.............Application form and $300 non-refundable program deposit due
March 9, 2017.............First payment of $2,550 due
April 7, 2017................Final payment of $2,550 due
Total: $5400
Refunds
Students' program deposit, deposits and other payments are applied towards required advances, purchase of airline tickets, and other costs related to the program. Note that the $300 program deposit is non-refundable and covers processing and reservation fees; it cannot be transferred to a subsequent year. Participants who withdraw from a program after the application deadline receive a refund according to the schedule below. Please note that all withdrawals must be emailed to the EC Coordinator, Beverly Vantine, at bbreeland@valdosta.edu AND to the student's
campus representative
at the home institution.
Refund Schedule
Withdrawal before Feb 2.................................all but $300 will be refunded
Withdrawal between Feb 3 and Feb 18.............all but $500 will be refunded
Withdrawal between Feb 19 and March 2..........all but $850 will be refunded
Withdrawal between March 3 and March 30......all but $2000 will be refunded
Withdrawal after March 30..............................no money will be refunded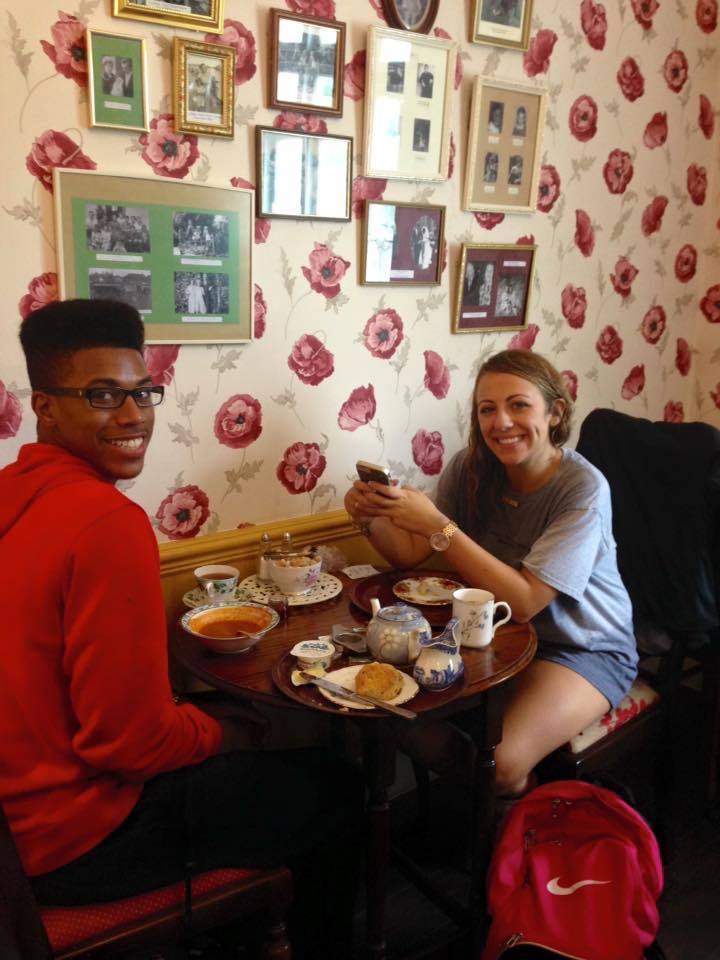 Important deadlines:
March 2nd–
Application Due (spaces are available on a first come, first serve basis and students are encouraged to apply early)
March 9th–
First Payment
April 7th –
Final Payment
March 28th –
1 passport photo is due (late fees apply, see below for details). Photos MUST be passport photos that adhere to the passport agency's rules and regulations for photos. Photos that are submitted that do not comply with these rules will be denied and late fees will still apply. Please visit the
Department of State's website
for detailed passport information.
March 28th –
An electronic copy of your passport is due. Faxed and Mailed copies are not accepted. (see late fee schedule below)
March 28th–
Deadline for separate airfare waiver or flight deviation; see below for details.
May 12th–
There is an all-day *Mandatory* student orientation in Macon Middle Georgia State University. This meeting starts at 9am and is over at 4pm. Students who fail to attend will be penalized by dropping the final grades for study abroad courses by an entire letter; if you receive an "A" in the course, the grade of "B" will be submitted to your home institution as your final grade.
Late Fees for Passports & Photo
Items received between Mar 29 – Apr 12........$25 late fee
Items received between Apr 13 – Apr 27........$50 late fee
Items received between Apr 28 – May 11.......$75 late fee
Items received on May 12 – May 19..............$100 late fee
Items received on May 20th or after...............$100 plus $5 per additional day
Flight Deviation/Separate Airfare
Airfare is included in the price of the program. However, if you wish to arrive to London sooner, or stay later, there is a *possibility* that you can do this at an additional expense to you. Students are also allowed to do 100% of their own airfare however in order to keep our group rate only a certain number of students may do this and must receive authorization from the EC coordinator. If you are given permission to do your own airfare there will be a deduction in your SECOND payment. All deviation and separate airfare request must be submitted by March 28th and these opportunities are provided on a first come first serve basis. All requests submitted after March 28th will be denied.
Course Descriptions
Students may choose to take one or two classes unless their home institution requires two classes. Those who take two courses must chose one class in the morning, and one class in the afternoon. See your
campus representative
for your institutions course equivalency.
UD- Upper Division LD-Lower Division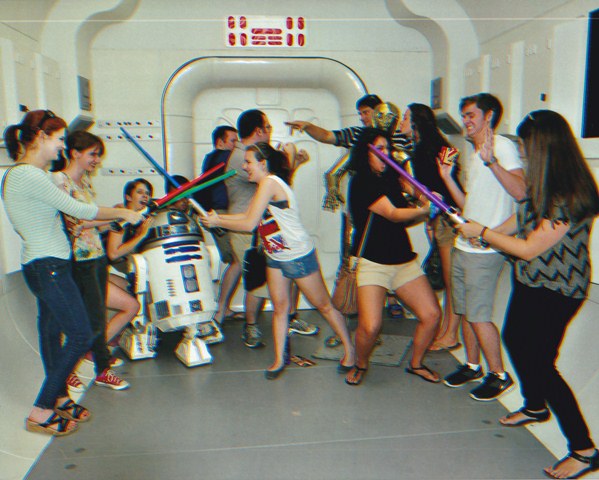 Morning Courses


(Choose only one)
Introduction to Philosophy (LD)
Dr. Bill Eaton (Georgia Southern)
What is the meaning of life? What is the nature of reality? Can we know anything with certainty? Is the conscious mind identical to the brain? Does God exist? Should one be just if he or she can get away with being unjust? These sorts of questions form the foundation of Philosophy: the love of wisdom. Philosophy is an activity which uses reason to pursue truth. An introduction to the study and significance of philosophy, this course surveys the ideas of many of the great philosophers of the western world, focusing on issues about religion, ethics, reality, and knowledge.
British Literature (LD)
Dr. Carola Mattord (Kennesaw State University)
This class is a survey of the literary history of Britain. It will cover important literary time periods from Anglo-Saxon era to Contemporary times. Aside from England, the course will introduce students to literature from Northern Ireland, Wales, and Scotland, and Colonial and Post-colonial literatures.
Politics of the British Isles: Great Britain and Ireland in an Era of Change (UD)
Dr. Christopher Lawrence (Middle Georgia University)
An overview of contemporary politics in the British Isles, including both the national governments of the United Kingdom and Republic of Ireland as well as the major devolved governments within the UK (Northern Ireland, Scotland, Wales, and London), as well as the evolving place of the British Isles within the European Union and the prospect of Scottish independence. Students will visit the Houses of Parliament, Supreme Court, Runnymede, and other sites associated with British politics and government. (Prerequisite: American Government or its equivalency)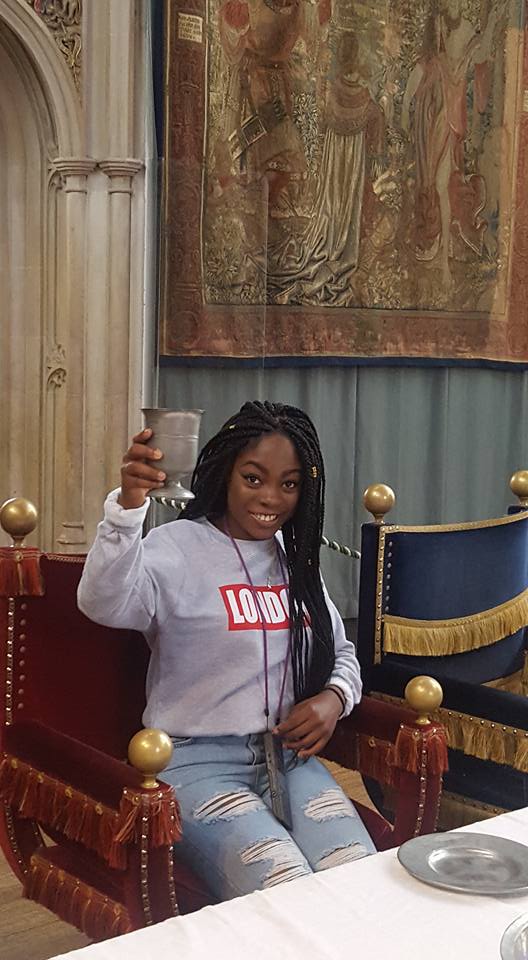 Human Genetics (3 credit hour) (LD)
Dr. Michael Morgan (Berry College)
King George II, the British monarch during the American Revolution is often described as mentally ill. Through our understanding of genetics, we know that King George II suffered from a rare blood disease. An understanding of human genetics is informative and empowering. Students will discover how genes coupled with the environment sculpt our health, behavior, and even our longevity. Today, biotechnology can be used to benefit human populations through medical diagnostics, disease prevalence, and even infertility. Did you know a child could have DNA from 3 parents? This course will also explore the impact of biotechnologies of society.
Inside/Outside London: A Survey of London's Iconic Architecture and Interiors from the 17th Century to the Present (UD)
Dr. Michael White (Georgia State University)
Explore the Architecture and Interiors of one of the world's urban centers! See icons of Gothic, Renaissance, Modern, and Contemporary architecture while experiencing incredible public spaces. Tour modern art installations in provocative interiors and meet with designers.
More courses to be announced soon!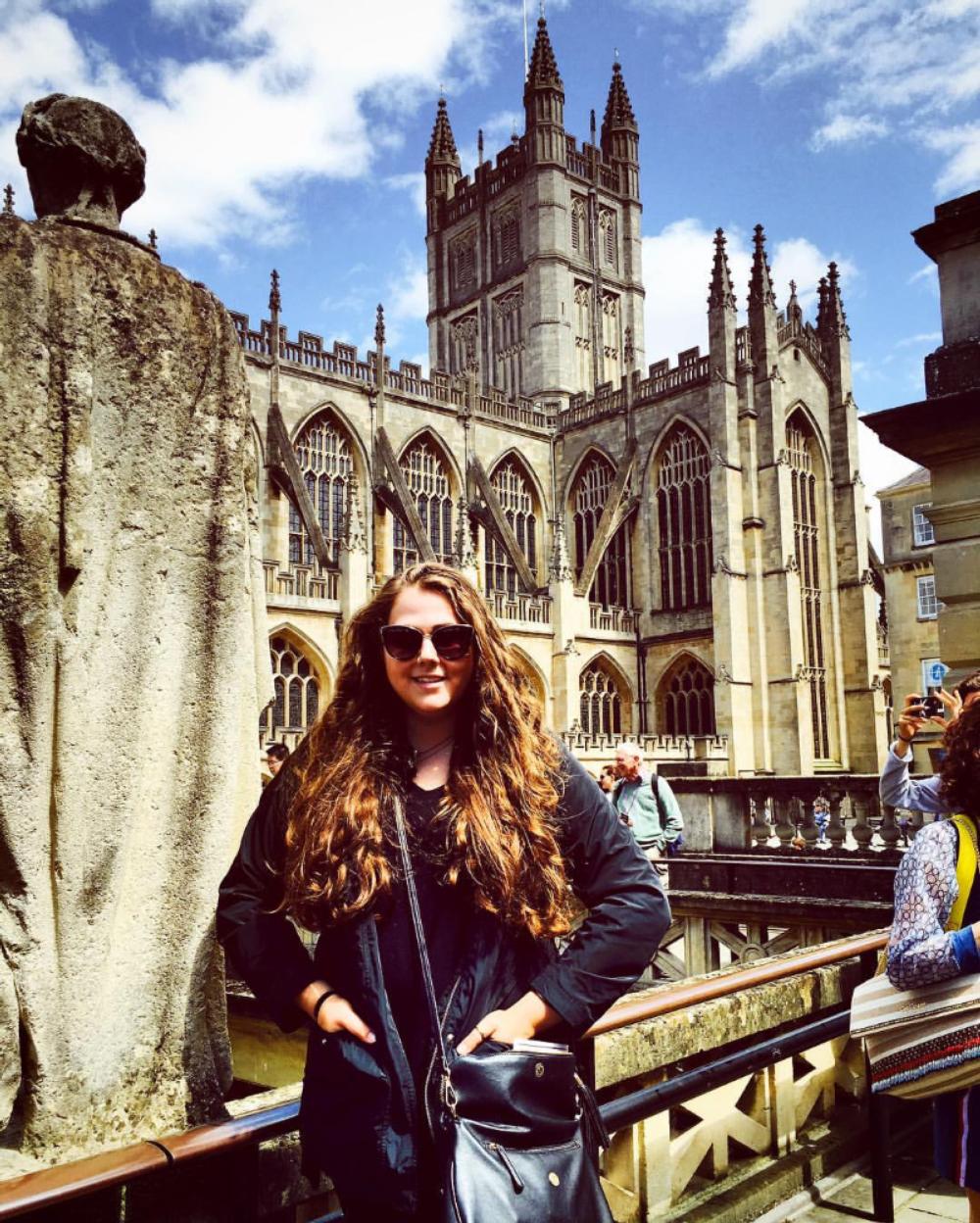 History of Computers & Security (UD)
Prof. Herbert Mattord (Kennesaw State University)
The class is the study of the history of computing and information security and the role of computing in society. The course will allow students to learn the history, present practices, and future trends found in computing and security. It has planned excursions to various historical and modern institutions and organizations that study and use IT and security related computing systems. Thematic approaches include: Green Computing, Business Uses of Information Systems, Social Impact of Computing, and the History of Computer Science. This course may be taken at the graduate level depending on the student's program of study
Afternoon Courses
(Choose only one)
British Philosophy: From Marx's Beard to Ockham's Razoer
Dr. Bill Eaton (Georgia Southern University)
From Marx's beard to Ockham's razor, this course teaches you everything you ever wanted to know about British Philosophy. The British contribution to Philosophy is enormous, second only to ancient Greece. We'll explore it, from the 11th century Ontological Argument of Anselm of Canterbury to the 2003 Simulation Hypothesis of Nick Bostrom. You'll learn about Anslem, Duns Scotus, William of Ockham, Francis Bacon, Thomas Hobbes, Robert Boyle, Katherine Jones, John Locke, George Berkeley, David Hume, Margaret Cavendish, Jeremy Bentham, John Stuart Mill, Mary Wollstonecraft, Karl Marx, Bertrand Russell, Ludwig Wittgenstein, A.J. Ayer, Gilbert Ryle, Nick Bostrom, and Tom Stoneham.
It's Steampunk! The Evolution of a Literary Genre from 19th Century to Present (UD)
Dr. Carola Mattord (Kennesaw State University)
This course surveys the important nineteenth and twentieth century works of this widely popular science fiction genre, from Mary Shelley's Frankenstein to the contemporary short stories of Neal Stephenson, Paul Di Filippo, and James Blaylock. The Steampunk movement, which originated in England, and its aesthetics have in modern times influenced a wide array of television shows, movies, comics, and the Internet, and ways of living and working. Using the Romantic and Victorian periods as a backdrop, the Steampunk genre explores important cultural and political issues of today, such as DIY (do-it-yourself) activism, monstrosity, gender, bioethics, sustainable technology, and science, many of which will be discussed with the selected literary readings of this course.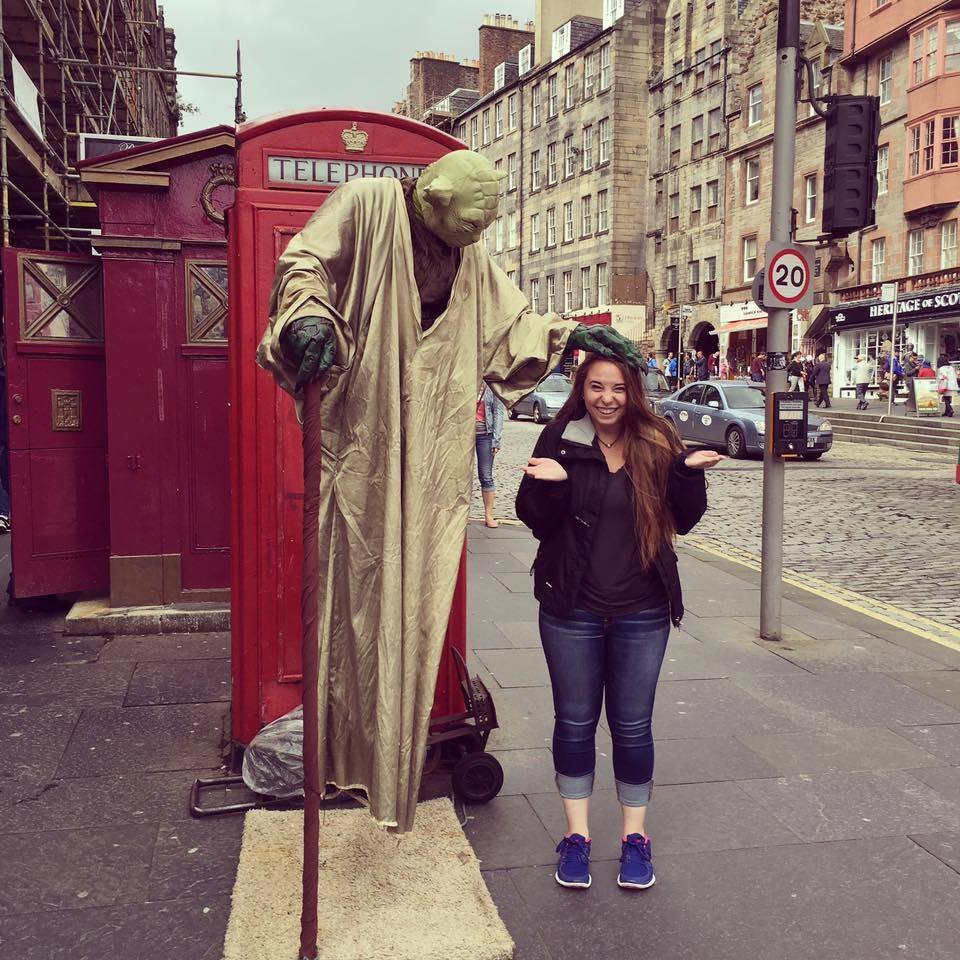 Introduction to Comparative Politics: Who Governs and How? (LD)
Dr. Christopher Lawrence (Middle Georgia University)
An introduction to the government and politics of countries around the world, including comparisons between democratic, democratizing, and non-democratic states. Countries considered will include France, Germany, China (PRC), and Great Britain. Students will visit the British Parliament and other government buildings in London and beyond. (Prerequisites: American Government or its equivalency)
Biology of Toxins and Venoms (3 credit hour) (UD)
Dr. Michael Morgan (Berry College)
Cleopatra commits suicide by the bite of an Asp. Poison played a leading role in Hamlet. In Macbeth, a witches brew includes "eye of newt", "toe of frog", and "root of hemlock". Was Shakespeare a playwright AND a toxicologist? Did you know leeches and some snake venoms have common characteristics? Did you know cone snails, pain therapy, and cancer treatments are all connected? This course will explore the cellular processes associated with the production, delivery, and mode of action of toxins associated with venomous and poisonous organisms. Ecological components of the organisms (including defense and subduing prey) will also be discussed.
World Literature
Prof. Susan LaPlant (Valdosta State University)
There was a time when the sun never set on the British Empire. This course surveys world literature from 1660 to the present, a period covering the rise and decline of the British empire. We'll study the place of British writers within world literature, particularly the notions of power, colonialism, and empire. What did it mean to be "English?" How did authors use their British identity (or lack of it) within their writings? How did literature from other cultures reflect or reject British intellectual thought? Field trips include museums, gardens, writers' homes, and symbolic (and literal) battlegrounds of politics, power, and identity.
Art, Society and Culture: Historical and Contemporary Art & Architecture in London
Dr. Michael White (Georgia State University)
Explore Art and Architecture in one of the world's greatest cities! See it all including Egyptian, Greek, and Roman antiquities, renaissance masterpieces, and modern era contemporary icons in some of the world's greatest spaces, museums, and galleries.
International Business Culture
Dr. Herb Mattord (Kennesaw State University)
This course explores the cultural challenges of doing business in another country. It will focus on how to communicate, manage and lead individuals, conduct operations, and market products in countries with different languages, characteristics, customs, values and attitudes. Special emphasis will also be placed on the business culture of the United Kingdom. It will offer the student the opportunity for a multi disciplinary study of the past present and future of business in the UK and Europe.
Apply to the Program
Directions on how to apply:
Download and complete the European Council application
Turn the application to your campus representative. If you do not know who your representative is click here.
After you submit your application to your campus rep, please pay the $300 non-refundable program deposit at ourpayment page.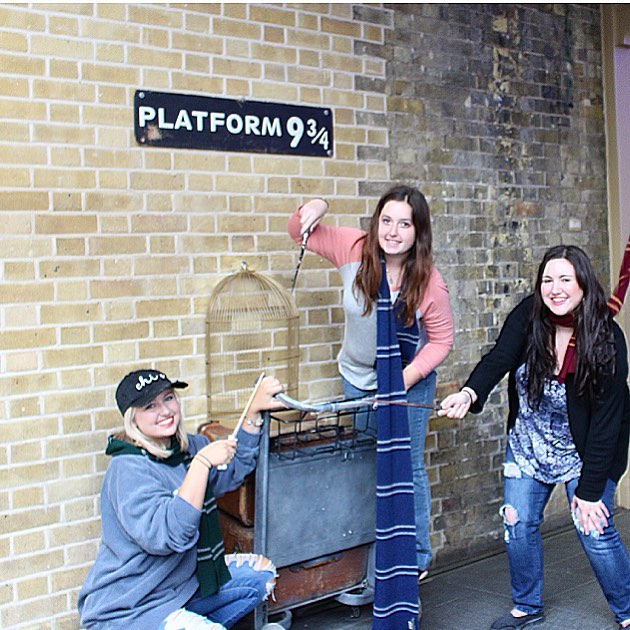 *Campus representatives forward completed applications to the program office at Valdosta State University. Applications will not be processed by the EC office until both the application form (approved by the campus representative) and the $300 program deposit are received.
** Spaces are available on a first come, first serve basis according to the date of receipt of the application and program deposit. Students are encouraged to apply well in advance of the application deadline to assure them of a place in the program as some programs will fill as early as November. Once a program is full, students will be placed on the waitlist. Please do not be discouraged if you're placed on the waitlist as we always anticipate a 15% drop.
Eligibility
Any full-time or part-time student is eligible to participate in the program as long as the student will be 18 years of age by the time of departure.
Students must be in good academic standing in order to be admitted to the program. Completion of an application form does not guarantee acceptance into the program. Note also that individual campuses may require letters of reference or other information beyond that required by the European Council.
Students from institutions that are not part of the University System of Georgia must become a transient student at Valdosta State University. Click here for information on becoming a transient at Valdosta State University
Participants are provided with health-care from CISI insurance (Cultural Insurance Services International) that covers them while they are abroad. Information about local doctors and medical facilities will be available from the program director.
Students with special medical problems may be required to provide a physician's assurance of their ability to undertake foreign travel and study. It is not possible for the European Council to guarantee accessible facilities abroad for students with special needs.
Participants should bring medications they regularly depend upon and should have copies of prescriptions in generic form in case they need to acquire additional medications.
No special immunizations are needed to enter France, and the International Immunization Certificate is not required.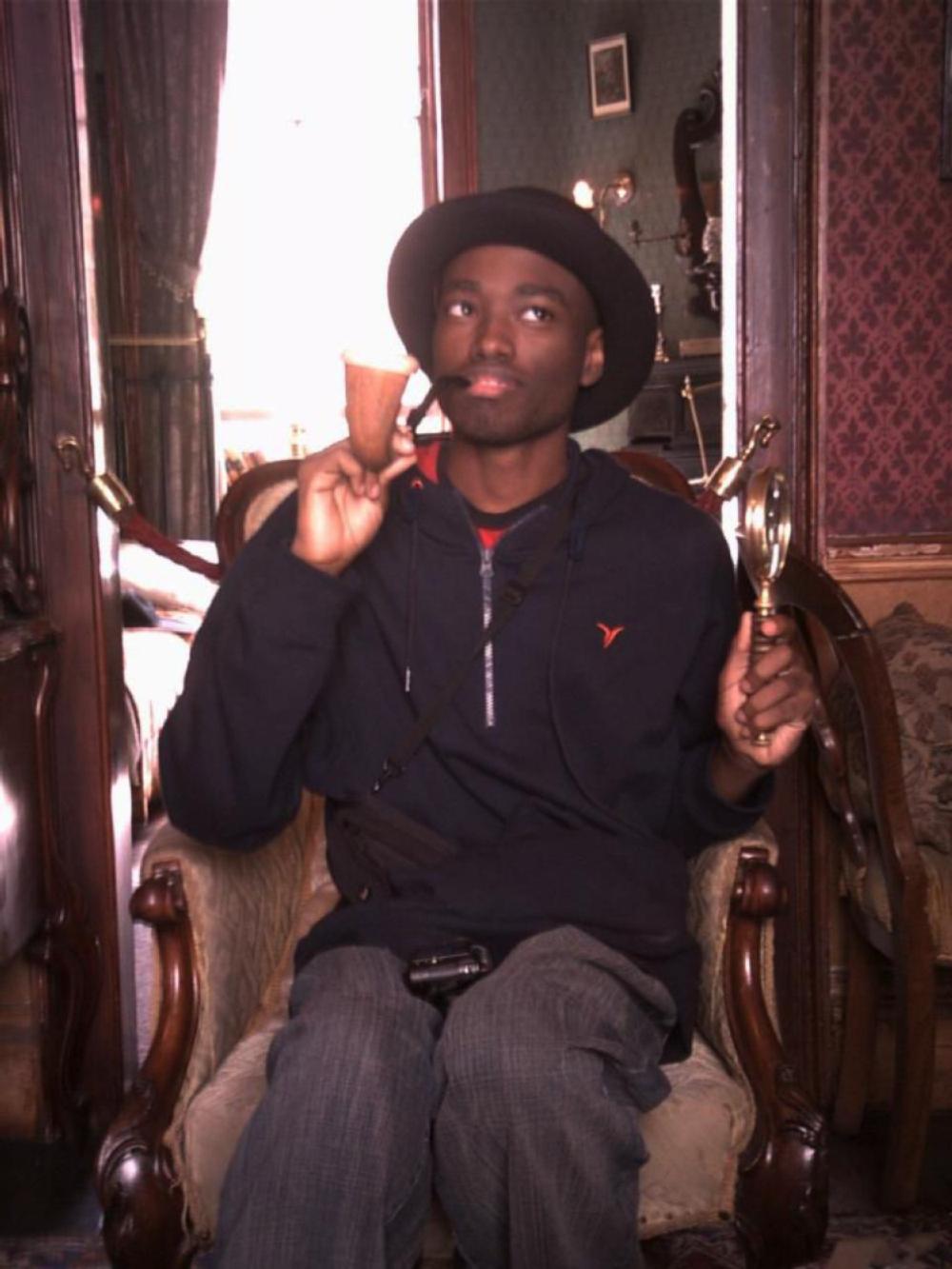 Passports and Visas
Everyone who travels to England must have a valid passport. Participants with expired passports should have them renewed. Participants who have never had a passport should begin the process of obtaining one immediately as it can take more than 3 months to get a passport and sometimes require an appointment made well in advance. Inquire at your local post office for instructions on obtaining a passport.
Holders of U.S. passports do not need visas to enter London for summer study. Participants traveling on passports of other countries should contact their campus representative for assistance in determining whether they need a visa.
Some countries require that your passport be valid at least three (3) months beyond the dates of your trip. Some airlines will not allow you to board if this requirement is not met.
Please visit the Department of State's website for more information on how to apply for a passport. Students are required to turn in a copy of their passport by March 28th, 2017 to avoid late fees, please see "Deadlines" for details.
Contact Us
Contact your
Campus Representative
to submit an application and determine course equivalencies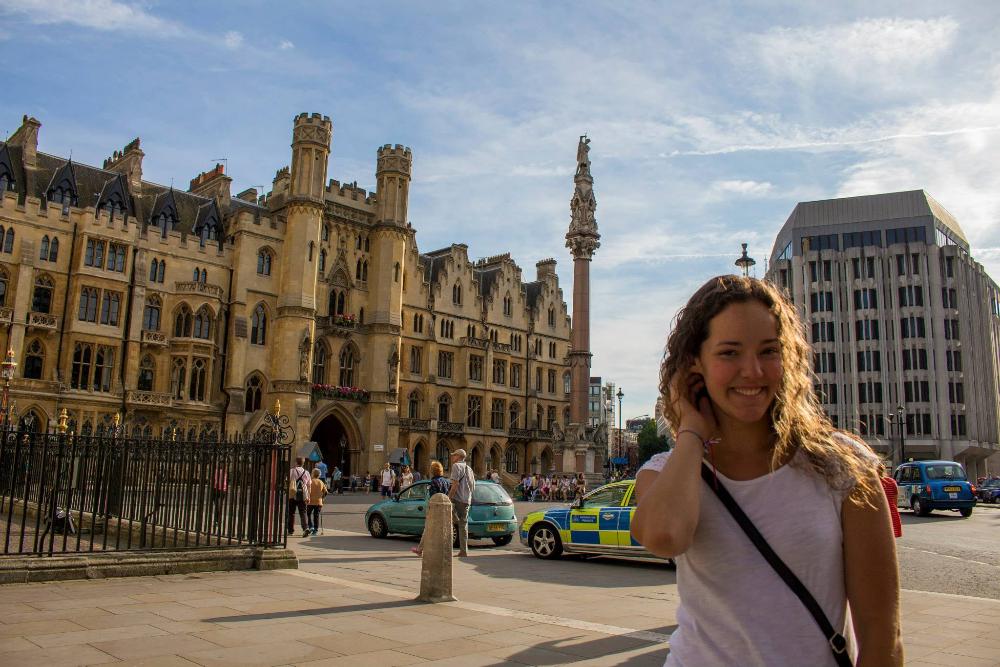 General Inquires
europeancouncil@valodsta.edu
Dr. Teddi Cunningham
London Co-Director; Valdosta State University
tjcunnin@valdosta.edu
Dr. Herb Mattord
London Co-Director; KennesawState University
hmattord@kennesaw.edu
Dates / Deadlines: - unrelated header
Dates / Deadlines:
Tabular data for Dates / Deadlines:

| Term | Year | App Deadline | Decision Date | Start Date | End Date |
| --- | --- | --- | --- | --- | --- |
| Summer | 2019 | 05/01/2019 | 08/01/2019 | TBA | TBA |