This page is the brochure for your selected program. You can view the provided information for this program on this page and click on the available buttons for additional options.
European Council Berlin, Germany
Berlin, Germany
(Outgoing Program)
Featured
Fact Sheet: - unrelated header
Fact Sheet:
Program Description:
Program Description:
European Council: Berlin, Germany

About the Program
|
Program Information and Course Structure
Payment & Refund Schedule
|
Deadlines & Late Fees
Courses & Course Description
|
How to Apply to the Program
Insurance & Passport Information
|
Contact Us
Find Your Campus Representative
List of all 2018 European Council Classes:
Courses by Program | Courses by Subject
About the Program
Live and study for five weeks in Germany's capital city where you can explore the rich culture and history of this cosmopolitan city that holds a complex and crucial place in modern European history. Youthful, artistic, and hip, Berlin has traveled
a
path that led from the defining cultural avant-garde of the Weimar Republic to the devastation of World War II, from a divided city symbolizing the Cold War to today's reunified and renewed capital. A city once divided, Berlin lies at the heart of Germany – literally and figuratively. While it is the second most populous city in Europe (metropolitan area notwithstanding), it maintains a more tranquil feel than other large cities, as 1/3 of the city is composed of forests, gardens, and parks. Berlin is not only the political capital of Germany, but arguably one of Europe's capitals of art, culture, and politics. Designated as an UNESCO "City of Design", it possesses amazing architecture, cuisine, museums, and music making it a top destination for young travelers and students. Imagine yourself following in the footsteps of Goethe, Beethoven, Martin Luther, Albert Einstein, and other major figures that have helped shape Western Culture.
Dates: June 28 to August 1
Cost: $5,300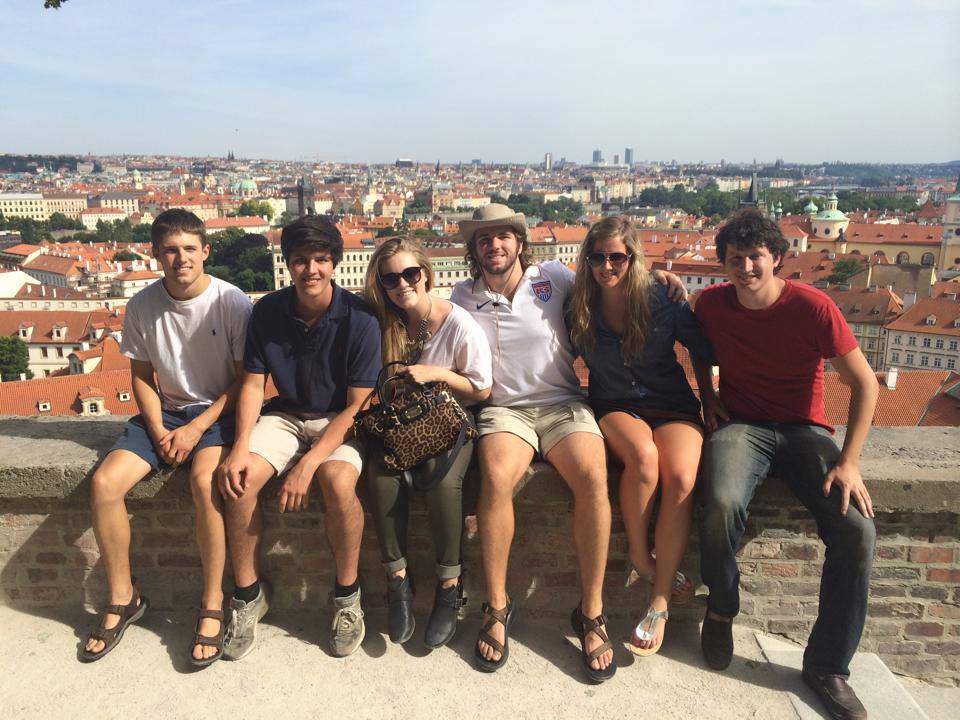 The package cost of $5,300 for the five-week program includes:
Roundtrip airfare between Atlanta and Germany
Accommodations at the Akademie Hotel for the full five weeks
Breakfast seven days a week and lunch twice a week
A welcome dinner
A farewell dinner
Guided tour of Berlin on arrival weekend
Day trip to Warnemünde, Rostock
Round-trip transportation from the airport to the hotel on a private bus
A travel pass for travel on the railway and bus system in the Berlin
A primary health insurance policy providing basic coverage for medical expenses
An International Student Identification Card (ISIC) providing reduced-fare admissions to tourist sites
The package cost does not include tuition, textbooks, extra meals, entrance fees, and weekend travel expenses, passport and related expenses, spending money, ground transport to and from the U.S. airport through which flights will be scheduled, or any other costs beyond those listed above.

Program Information and Course Structure
This five week program offers an ideal balance between a stimulating academic environment and free time to explore on your own which allows students to gain insights on cultural differences. The Berlin program is structured so that students are in the classroom two days a week (Mondays and Wednesdays), fieldtrips in the city two days a week (Tuesdays and Thursdays), and have three day weekends. On these three day weekends students can enjoy the local life or travel to other places in Germany and other European countries. Additionally, students will be able to take one or two 3-credit hour class.
Accommodations
The Germany Study Abroad Program is based at the
Akademie Hotel
in a quiet neighborhood with access to nearby public transportation to all parts of Berlin. Students share double rooms at the Akademie Hotel, each of which has a TV and a private bath. All courses will be held in classrooms at the Hotel.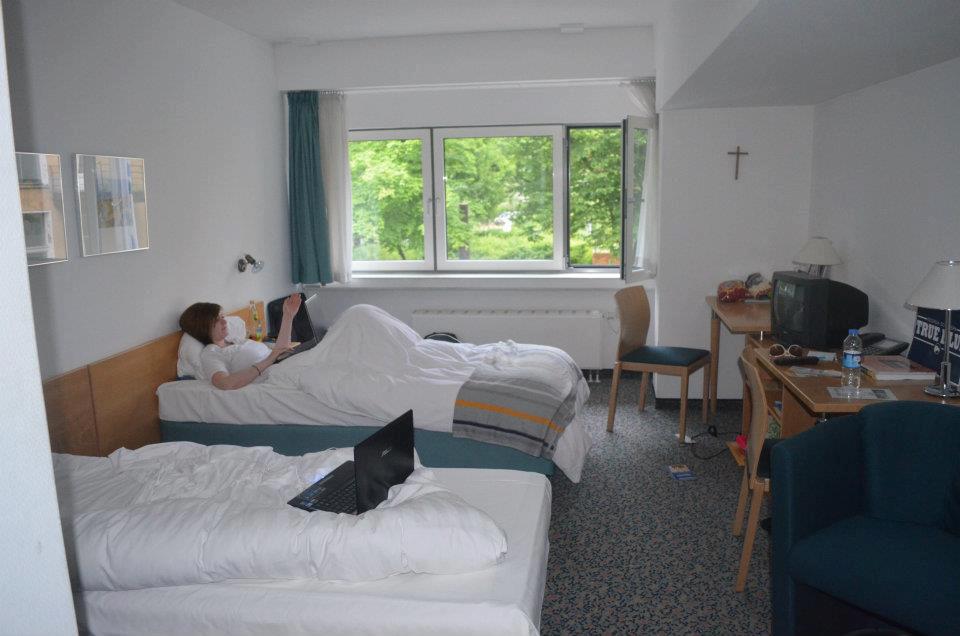 Costs
Courses in the 2018 Germany Study Abroad Program are part of the regular offerings of member institutions; therefore, students may apply for loans or grants for which they would normally be eligible. Students should apply for financial aid at the campus where they are registering for courses.
Campus representatives
will assist students in obtaining information about financial aid. Students must meet all campus requirements in applying for financial aid.
Students should plan to budget a minimum of $1,400 for extra meals, entrance tickets, evening entertainment, travel, and shopping. Some course excursions might involve additional fees; course instructors will inform students if such fees apply at the mandatory student orientation on May 12.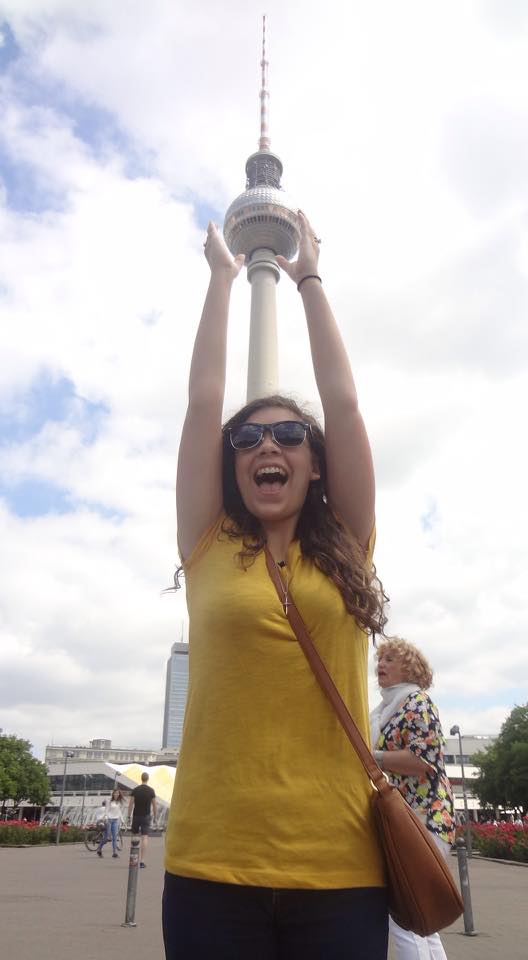 All costs are subject to change because of unanticipated increases in airfares or other program elements or fluctuations in monetary exchange rates. The European Council will make every effort to keep program costs as advertised and will inform prospective participants of any changes as they occur.
The package does not include tuition, additional meals, passport and related expenses, spending money, travel to Atlanta, or other costs beyond those listed above.
Payment Schedule
March 2, 2017........Application form and $300 non-refundable application fee due
March 9, 2017........First payment of $2500 due
April 7, 2017...........Final payment of $2500 due
TOTAL: $5300
Refunds
Application fees and other payments are applied toward required advances, purchase of airline tickets and other costs related to the program. Note that the $300 application fee is non-refundable and covers processing and reservation fees; this fee can not be transferred to a subsequent year.
Participants who withdraw from a program after the application deadline receive a refund according to the schedule below. Please note that all withdrawals must be emailed to the EC Coordinator, Beverly Vantine, at bbreeland@valdosta.edu AND to the student's
campus representative
at the home institution.
Withdrawal before March 3..................................All but $300 will be refunded
Withdrawal between March 4 and March 18..........All but $500 will be refunded
Withdrawal between March 19 and April 1.............All but $850 will be refunded
Withdrawal between April 2 and April 30...............All but $2,000 will be refunded
Withdrawal after April 30.....................................No money will be refunded
Important Deadlines
March 2nd–
Application deadline (spaces are available on first come, first serve basis and students are strongly encouraged to apply early)
March 9th
– First Payment
April 7th
– Final Payment
March 28th –
An electronic copy of your passport is due. Passports should be scanned and emailed to the European Council coordinator; faxed and mailed copies are not accepted. Late fees apply, see below for details.
March 28th
– One passport photo due (late fees apply, see below for details) if they're not received IN OFFICE by 5pm on this date. Photos MUST be passport photos that adhere to the passport agency's rules and regulations for photos. Photos that are submitted that do not comply with these rules will be denied and late fees will still apply. Please visit the
Department of State's website
for detailed passport information.
March 28th
– Deadline for separate airfare waiver or flight deviation; see below for details.
May 12th
– There is an all-day*Mandatory* student orientation in Macon at the Middle Georgia State College Campus. This meeting starts at 9am and is over at 4pm. Students who fail to attend will be penalized by dropping the final grades for study abroad courses by an entire letter; if you receive an "A" in the course, the grade of "B" will be submitted to your home institution as your final grade.
Late Fees for Passports & Photos
Items received between Mar 29 – Apr 12......$25 late fee
Items received between Apr 13 – Apr 27.......$50 late fee
Items received between Apr 28 – May 11......$75 late fee
Items received between May 12 – May 19....$100 late fee
Items received on May 20th or after.............$100 plus $5 per additional day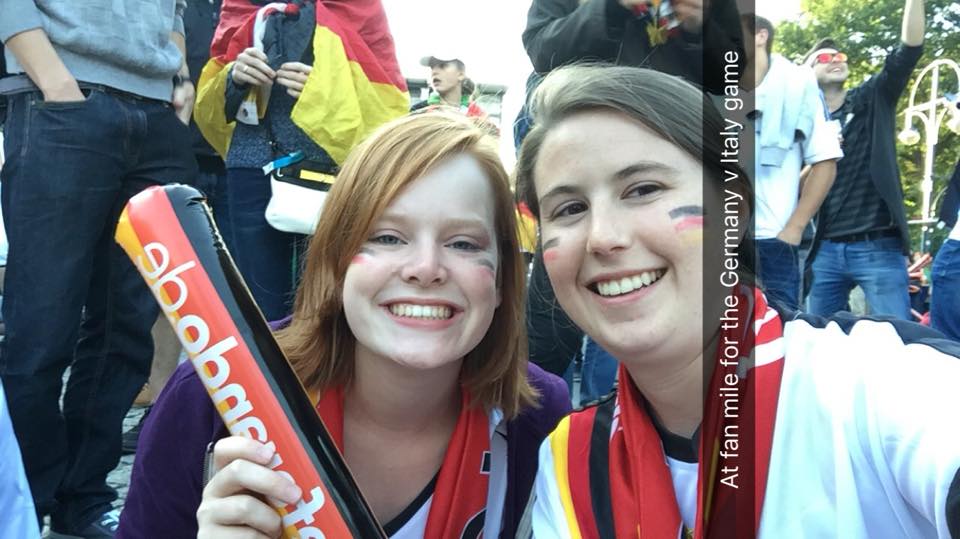 Flight Deviation/Separate Airfare
Airfare is included in the price of the program. However, if you wish to arrive to Europe sooner, or stay later, there is a *possibility* that you can do this at an additional expense to you. Students are also allowed to do 100% of their own airfare however in order to keep our group rate only a certain number of students may do this and must receive authorization from the EC coordinator. If you are given permission to do your own airfare, there will be a deduction in your S
ECOND payment. All deviation and separate airfare request must be submitted by March 29th and these opportunities are provided on a first come first serve basis. All requests submitted after March 29th will be denied.
Course Descriptions
Students may choose to take one or two classes unless their home institution requires two classes. Those who take two courses must chose one class in the morning, and one class in the afternoon. See your
campus representative
for your institutions course equivalency.
Morning Courses
(choose only one)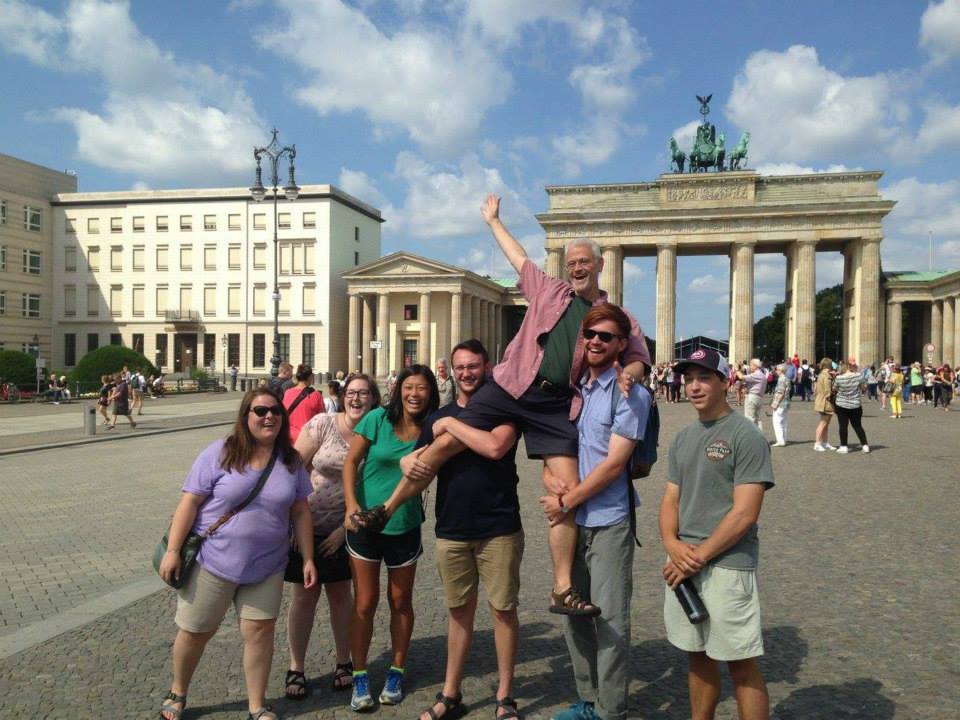 History of German Scientist (LD/UD)
Dr. Ron Fietkau (Georgia College & State)
The course will cover a comprehensive history of German scientists, and the places they worked and lived. Their scientific discoveries will be studied as will their impact on society in terms of technological development, and the implications these discoveries had on the political and economic systems. There will also be a focus on modern scientific developments of technology with application to renewable energy sources.
Music Appreciation (LD)
Dr. Martin Gendleman (Georgia Southern University)
Music Appreciation will prove facsinating to anyone interested in understanding more about the art itself and its evolution through the centuries. Throughout the course, students will become familiar wit the basic listening skills necessary to understand a piece of music from any context. All kinds of vocal and instrumental genres will be examined and discussed together with the specific contexts of the master pieces studied; from the Italian renaissance and the German Barqoque styles to the music of our times.
Western Civilization II: History in the Heart of Europe (LD)
Dr. David Hensley (Ga Highlands)
This is a course for beginners who not only want to learn German, but also learn it in a natural environment. Classes will
German 1001 (LD)
Prof. Ana Bonfante-Davis (University of North Georgia)
This is a course for beginners who not only want to learn German, but also learn it in a natural environment. Classes will be conducted in German with an emphasis on communicative skills. All four components of language learning will be taught in this course which are reading, writing, speaking, and listening comprehension. These skills will be enhanced by using them outside the classroom. Homework assignments will include trips to town and on field trip days students will practice their language skills by ordering meals, buying tickets, or simply hearing the German language.
Introduction to Sociology: City Lives and Social Changes (LD)
Dr. Emily McKendry-Smith (University of West Georgia)
Sociology is the study of human social life and sociology itself was born in the bustle and boom of early 20th century Germay. We'll read some of the ideas of the earliest German sociologists-who wanted to understand why city life and factory floors were doing to people (and countries) accustomed to a slower pace and stability. We'll see how those ideas still hold up, and how they've influenced generations of scholars since then. We'll also look at how social change over the 20th century, especially in Germany, gave rise to new ideas and new ways of life.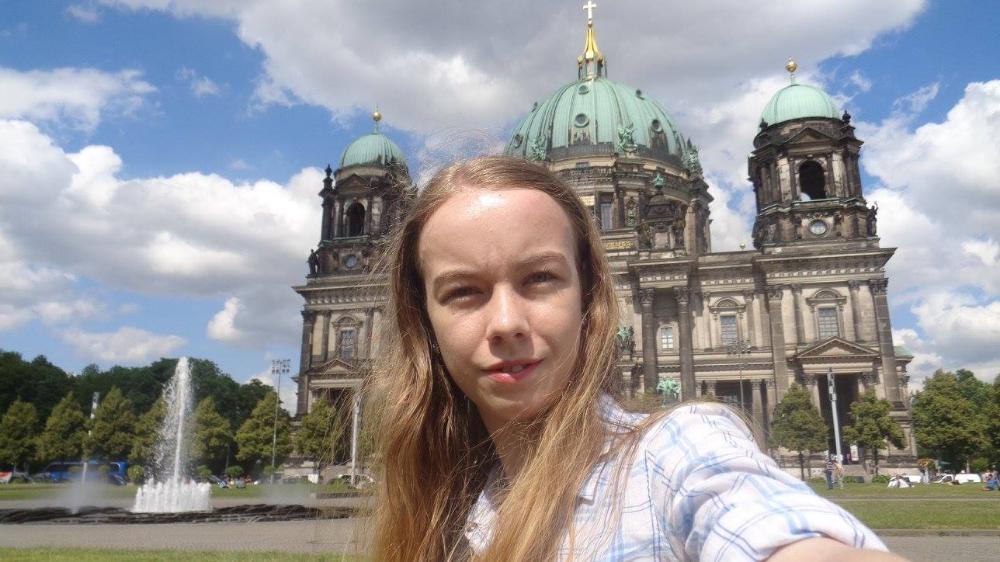 Afternoon Courses


(choose only one)
World Literature (LD)
Dr. Craig Callender (Georgia College & State)
In this course we will discuss major works of world literature. We will closely read poems, short stories, and novels from major literary traditions. The scope of world literature is huge, both in terms of its geographic and chronological distribution. It is therefore impossible to cover every tradition and epoch. Our survey will this necessairly be selective and hopefully representative. In order to meet the interest of students taking this particular iteration of the course (in Berlin) we will pay particular attention to German writers.
German 2002
Prof. Ana Bonfante (North Georgia)
This course is the first in a two-course sequence at the intermediate level of German. The course consists of the study of the fundamentals of the language, using German as the language of instruction. Emphasis is on oral communication with grammar and vocabulary taught in context and the culture of the German-speaking world presented using interactive activities, discussion, and readings. All four components of language learning will be taught in this course, which are reading, writing, speaking, and listening comprehension. These skills will be enhanced by using them outside the classroom, i.e. homework assignments will include trips to town. On field trip days students will practice their language skills by ordering meals, buying tickets, or simply by hearing the German language.
Berlin at the ForeUD)
Dr. Martin Gendelman (Georgia Southern University)
This course will discuss the role of Berlin as a cultural center for the last three hundred years, particularly during the twentith century and today. The course will include discussions and course activities to understand why Berlin played a critical role in the arts of the early 20th century, during WW2, throughout the cold war, and today.
History of Nazi Germany (UD)
Dr. David Hensley (Georgia Highlands)
This course will allow students to examine the development and functioning of Nazism, a political and social system which invites attention because of its sheer brutality as well as its singular history. Through class discussions, readings, and site visits, students will learn how Nazism took power in one of the most "civilized" nations in the world, and how Nazism then carried out a radical program of social control and racial war at home and abroad. In addition, students will examine how contemporary Germany deals with its troublesome Nazi past.
Sociology of Food & Culture: Brartwurst & Biergartens; Museums & Monuments (UD)
Culture is all around us, and everyone partcipates-as creator, curartor, or consumer. In this class, we're going to look at taste. We'll look at the contests to determine the meanings of the things people consume. Farmers and food critics try to shape what people eat and drinl. Artists and art historians try to shape what people like to look at and listen to. Even nations and national governments to shape how people consume (and remember) the past. and consumers themselves get the last word, ultimately deciding their own tastes for themselves-what to accept and what to reject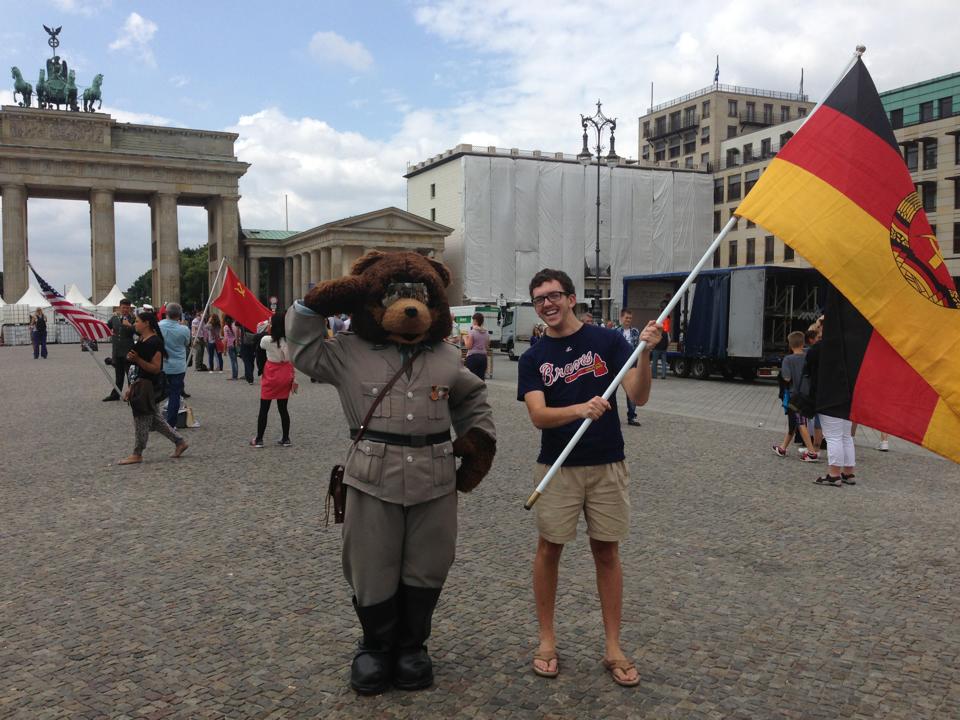 Apply to the Program
Directions on how to apply:
Download and complete the European Council application
Turn the application to your campus representative. If you do not know who your representative is click here.
After you submit your application to your campus rep, please pay the $300 non-refundable application fee at the payment page.


*Campus representatives forward completed applications to the program's central office at Valdosta State University. Applications will not be processed by the EC office until both the application form (approved by the campus representative) and the $300 application fee are received.
** Spaces are available on a first come, first serve basis according to the date of receipt of the application and application fee. Students are encouraged to apply well in advance of the application deadline to assure them of a place in the program as some programs will fill as early as November. Once a program is full, students will be placed on the waitlist. Please do not be discouraged if you're placed on the waitlist as we always anticipate a 15% drop.
Eligibility
Any full-time or part-time student is eligible to participate in the program as long as the student will be 18 years of age by the time of departure.
Students must be in good academic standing in order to be admitted to the program. Completion of an application form does not guarantee acceptance into the program. Note also that individual campuses may require letters of reference or other information beyond that required by the European Council.
Students from institutions that are not part of the University System of Georgia must become a transient student at Valdosta State University. Click here for information on becoming a transient at Valdosta State University
Health Matters and Insurance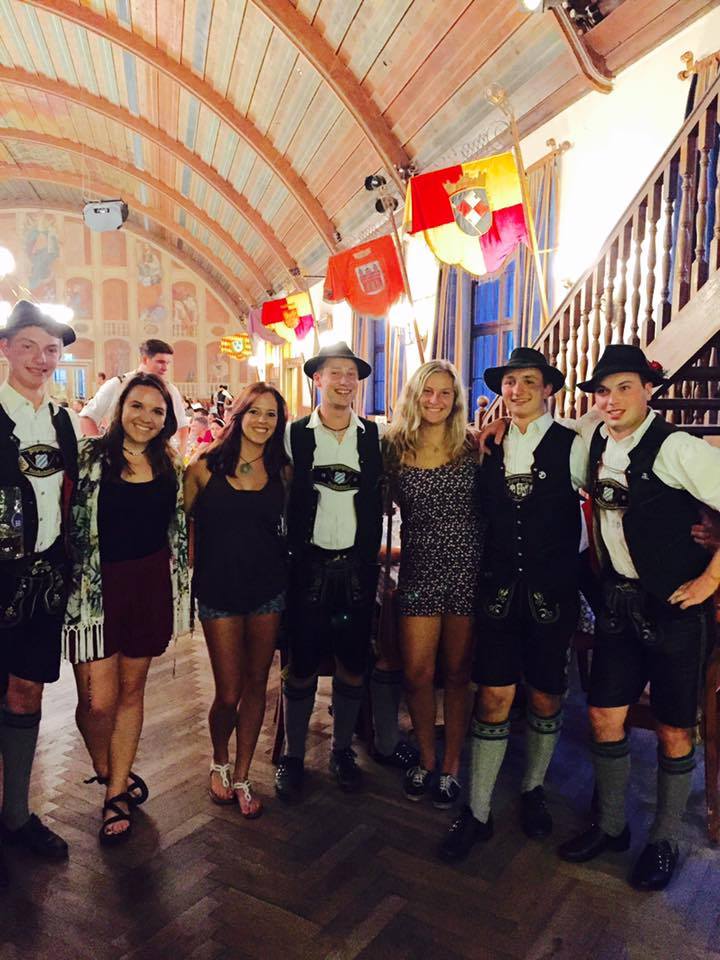 Participants are provided with health-care from CISI insurance (Cultural Insurance Services International) that covers them while they are abroad. Supplemental insurance is provided with the International Student Identity Card (ISIC), included as one of the benefits of the Berlin Study Program. The ISIC Card also provides students with discount entry fees to museums and other discounts around the globe, including the United States.
Students with special medical problems may be required to provide a physician's assurance of their ability to undertake foreign travel and study. It is not possible for the European Council to guarantee accessible facilities abroad for students with special needs.
Participants should bring medications they regularly depend upon and should have copies of prescriptions in generic form in case they need to acquire additional medications.
No special immunizations are needed to enter Germany, and the International Immunization Certificate is not required.
Passports & Visas
Everyone who travels to Germany must have a valid passport. Participants with expired passports should have them renewed. Participants who have never had a passport should begin the process of obtaining one immediately as it can take more than 3 months to get a passport and sometimes require an appointment made well in advance. Inquire at your local post office for instructions on obtaining a passport. Holders of U.S. passports do not need visas to enter Germany for summer study. Participants traveling on passports of other countries should contact their
campus representative
for assistance in determining whether they need a visa. Some countries require that your passport be valid at least three (3) months beyond the dates of your trip. Some airlines will not allow you to board if this requirement is not met. Please visit the Department of State's website for more information on how to apply for a passport. Students are required to turn in a copy of their passport by March 28 2018 to avoid late fees, please see "Deadlines" for details.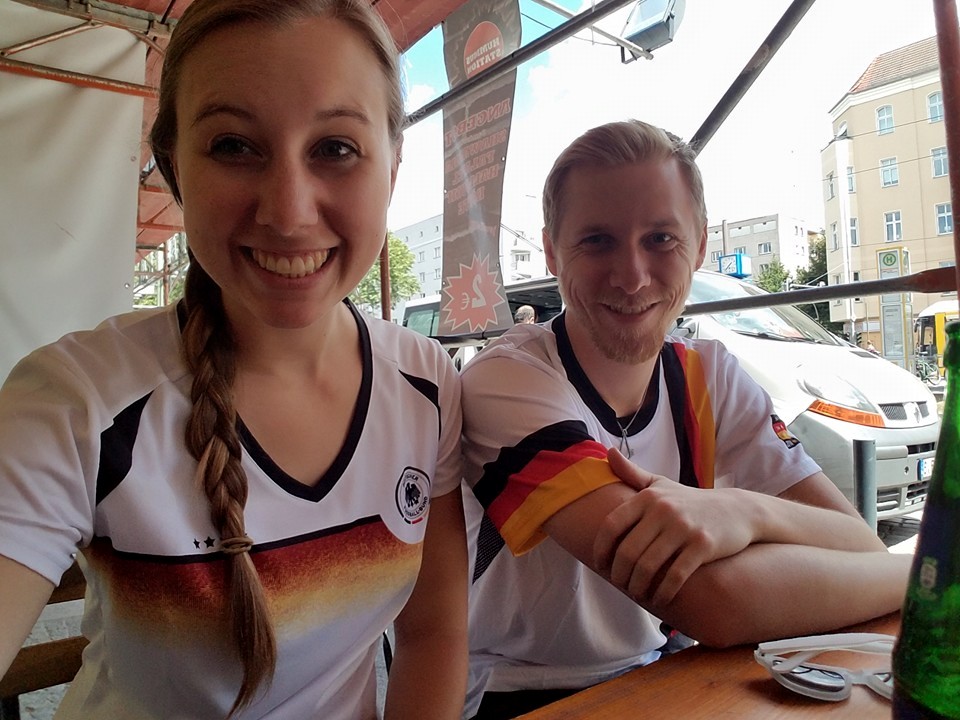 Contact Us
Contact your
Campus Representative
to submit an application and determine course equivalencies
General Inquires
europeancouncil@valodsta.edu
Dr. Ronald Fietkau
Berlin Co-Director, Georgia College & State
ronald.fietkau@gcsu.edu
Dr. Craig Callender
Berlin Co-Director, Georgia College & State
craig.callender@gcsu.edu
Dates / Deadlines: - unrelated header
Dates / Deadlines:
Tabular data for Dates / Deadlines:

| Term | Year | App Deadline | Decision Date | Start Date | End Date |
| --- | --- | --- | --- | --- | --- |
| Summer | 2019 | 05/01/2019 | 08/01/2019 | TBA | TBA |