This page is the brochure for your selected program. You can view the provided information for this program on this page and click on the available buttons for additional options.
European Council Paris, France
Paris, France
(Outgoing Program)
Featured
Fact Sheet: - unrelated header
Fact Sheet:
Program Description:
Program Description:
European Council: Paris, France

About the Program
|
Program Information and Course Structure
Payment & Refund Schedule
|
Deadlines & Late Fees
Courses & Course Description
|
How to Apply to the Program
Insurance & Passport Information
|
Contact Us
Find Your Campus Representative
List of all 2018 European Council Classes:
Courses by Program | Courses by Subject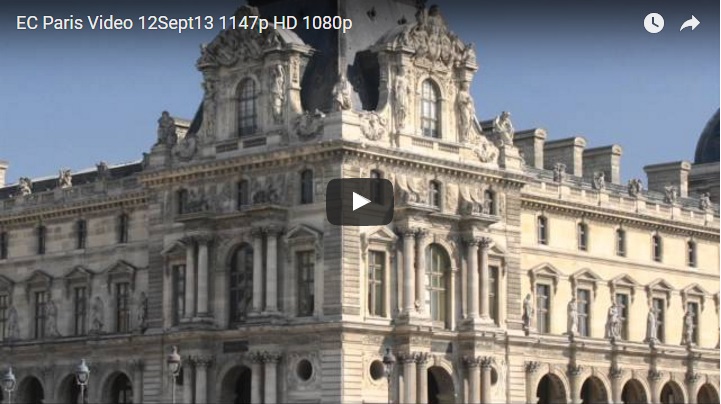 About the Program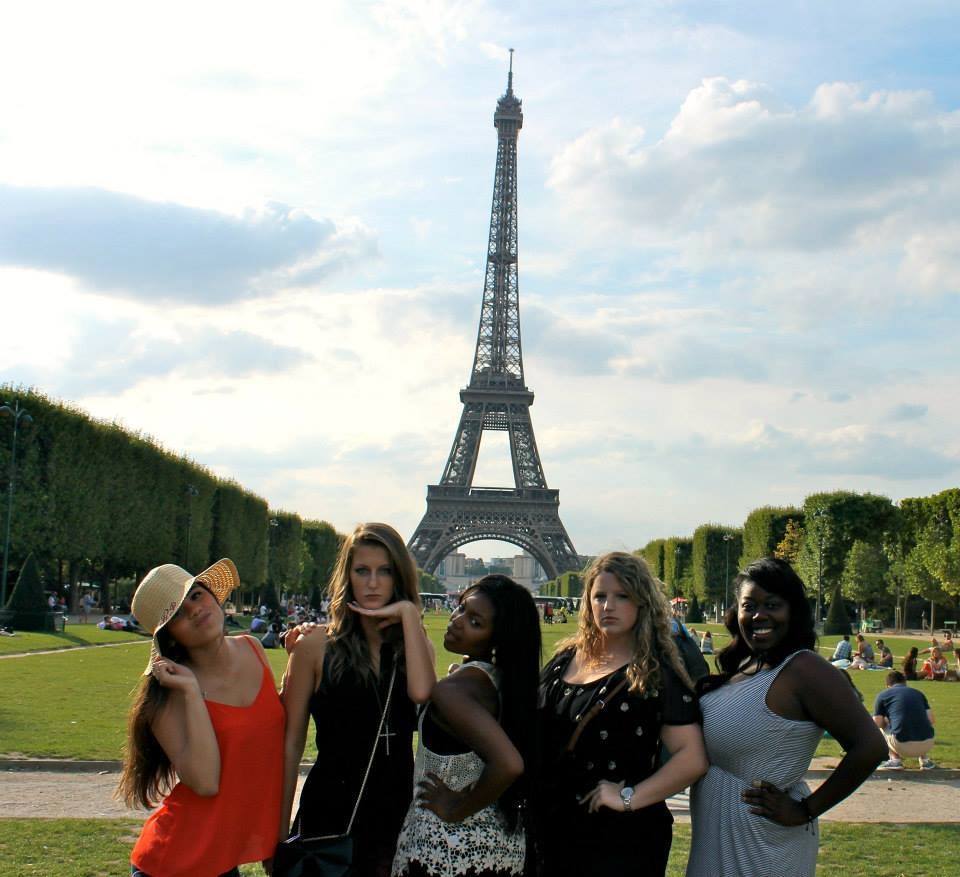 Paris, one of the oldest and most fascinating cities in the world, has fired the imagination of artists, writers, and students for centuries. La "Ville Lumière", Paris is home to countless museums, cafés, and medieval streets that wind around contemporary architecture. A city à decouvrir, Paris is an invitation to experience all the world's cultures while maintaining a proud and distinctly French feeling. Picture yourself spending a summer studying in the "City of Light," the "museum without walls," immersed in history and surrounded by some of the world's finest art, architecture, and music. As a participant in the Paris Study Program, you won't have to imagine these things—you can live them.
The "Capital of the World" is your classroom as you study history where it was made, attend theater and music performances by world-renowned companies and ensembles, write in parks and cafés where Fitzgerald and Hemingway wrote, and learn French immersed in the language. Paris offers all of this and more as part of the study abroad program.
Dates:
June 28 to August 5
Cost:
$5200
Round-trip airfare Atlanta to Paris
Airport transfers to and from the airport in Paris to Cité Universitaire
Single room dormitory lodging at Cité Universitaire
2 dinners per week and one 100€ grocery card
Unlimited travel on the Paris metro and bus system
Boat tour and formal dinner on the Seine (July TBD in the evening)
Excursion to Alsace (July 7-9; included in program cost)
Optional excursion to Normandy (July 14-16; additional $199)

2018 excursions options will be announced by September!

Optional excursion to the Loire valley (July 21-23; additional $199)
Primary health insurance
Free weekends (unless signed up for optional excursions)
The package cost does not include tuition, textbooks, extra meals, entrance fees, and weekend travel expenses, passport and related expenses, spending money, ground transport to and from the U.S. airport through which flights will be scheduled, or any other costs beyond those listed above.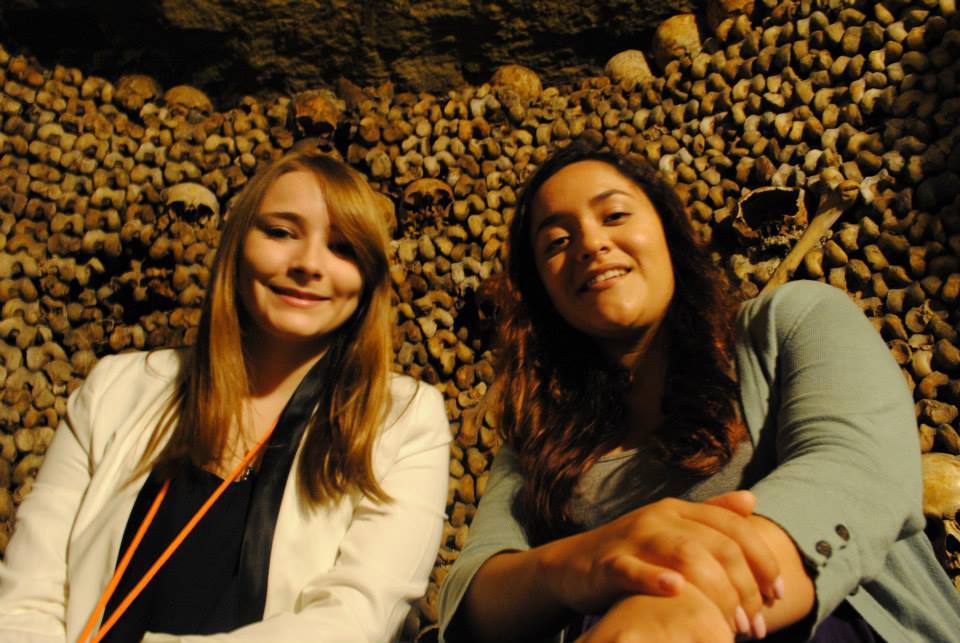 Program Information & Course Structure
Classes are held at the Institut Protestant de Théologie (Facultyé de Paris), with each academic course carrying three semester hours of credit. Students take one or two three-hour courses, with courses meeting in the classroom twice a week and required field trips on Tuesdays and Thursdays. Students will have three day weekends to enjoy the Parisian life, travel to other cities in France, or explore other European countries. In five to six hours students can be on the Riviera of the Basque region of Spain and France, Switzerland, Germany, Amsterdam, and most cities in France are reached in three hours or less. Even London is only a three hour trip away on the Eurostar train.
On the first weekend, the program organizes group excursions and acquaints program participants with Paris, the Cité Universitaire and its neighborhood. The Paris Study Abroad Program is based at the Cité Universitaire de Paris which provides lodging, classrooms, cafeteria, restaurant, cafe', and a park that is also open to the public. The Cité Universitaire is down the street from the metro (RER line B) which connects students to all of Paris as well as all the major points of air, rail, and bus travel.
Accommodations
The Paris Study Program is based at the Cité Universitaire de Paris, located in the heart of Paris on the left bank, 14th Arrondissement between the Place Denfert Rochereau and the Place d'Italie. The Cité Universitaire de Paris is a one-of-a kind meeting place that receives more than 135,000 visitors from over 100 countries each year. Students have single rooms with a private bath. You can visit their website at http://www.ciup.fr/en/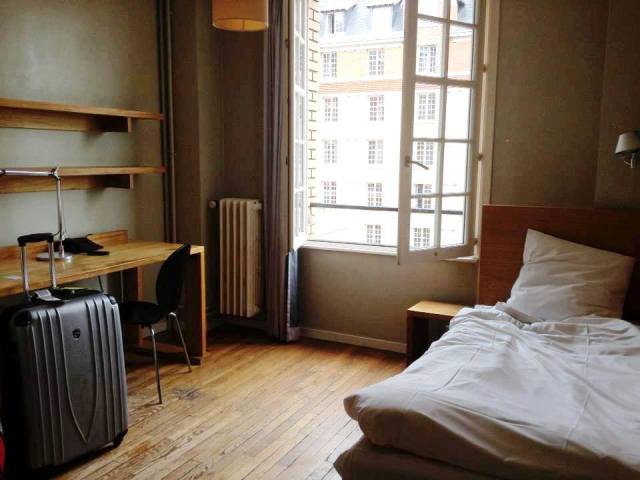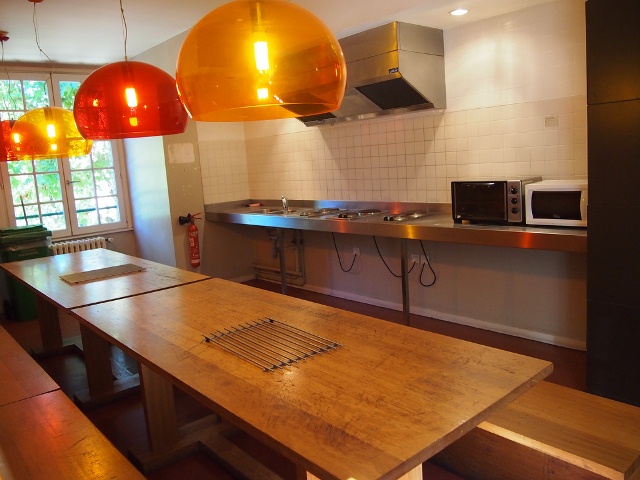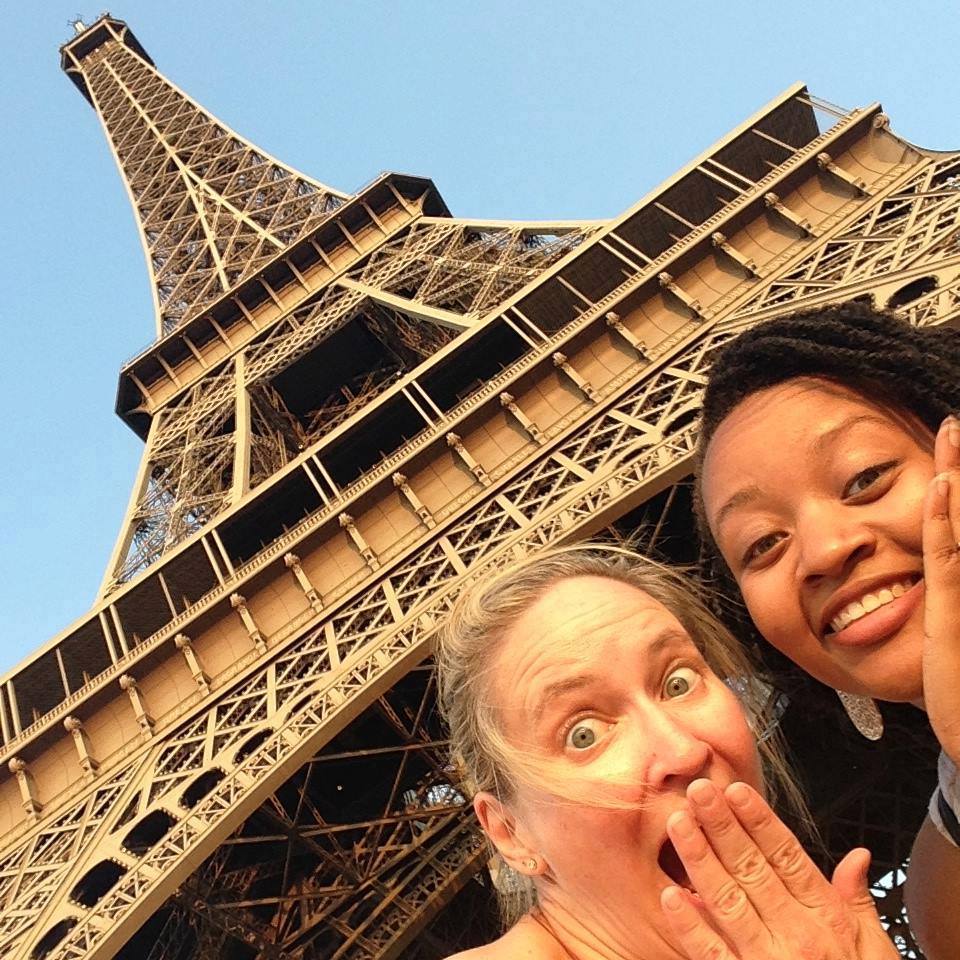 Costs
Courses in the 2018 Paris Study Abroad Program are part of the regular offerings of member institutions; therefore, students may apply for loans or grants for which they would normally be eligible. Students should apply for financial aid at the campus where they are registering for courses.
Campus representatives
will assist students in obtaining information about financial aid. Students must meet all campus requirements in applying for financial aid.
Students should plan to budget a minimum of $1,400 for extra meals, entrance tickets, evening entertainment, travel, and shopping. Some course excursions might involve additional fees; course instructors will inform students if such fees apply at the mandatory student orientation on May 12.
All costs are subject to change because of unanticipated increases in airfares or other program elements or fluctuations in monetary exchange rates. The European Council will make every effort to keep program costs as advertised and will inform prospective participants of any changes as they occur.
Payment Schedule:
March 2.........Application form and $300 non-refundable program deposit due
March 9.........First payment of $2450 due
April 7..........Final payment of $2450 due
TOTAL PAYMENT: $5200
Refunds
Program deposits and other payments are applied toward required advances, purchase of airline tickets and other costs related to the program. Note that the $300 program deposit is non-refundable and covers processing and reservation fees; the program deposit can not be transferred to a subsequent year.
Participants who withdraw from a program after the application deadline receive a refund according to the schedule below. Please note that all withdrawals must be emailed to the EC Coordinator, Beverly Vantine, at bbreeland@valdosta.edu AND to the student's
campus representative
at the home institution.
Withdrawal before March 3..................................All but $300 will be refunded
Withdrawal between March 4 and March 18..........All but $500 will be refunded
Withdrawal between March 19 and April 1............All but $850 will be refunded
Withdrawal between April 2 and April 30..............All but $2,000 will be refunded
Withdrawal after April 30....................................No money will be refunded
I
mportant Deadlines:
March 2nd–
Application deadline (spaces are available on first come, first serve basis and students are strongly encouraged to apply early)
March 9th
– First Payment
April 7th
– Final Payment
March 28th–
Four passport photo due (late fees apply, see below for details) if they're not received IN OFFICE by 5pm on this date. Photos MUST be passport photos that adhere to the passport agency's rules and regulations for photos. Photos that are submitted that do not comply with these rules will be denied and late fees will still apply. Please visit the
Department of State's website
for detailed passport information.
March 28th
– An electronic copy of your passport is due. Passports should be scanned and emailed to the European Council coordinator; faxed and mailed copies are not accepted. Late fees apply, see below for details.
March 28th
– Deadline for separate airfare waiver or flight deviation; see below for details.
May 12th
– There is an all-day*Mandatory* student orientation in Macon at Middle Georgia State College. This meeting starts at 9am and is over at 4pm. Students who fail to attend will be penalized by dropping the final grades for study abroad courses by an entire letter; if you receive an "A" in the course, the grade of "B" will be submitted to your home institution as your final grade.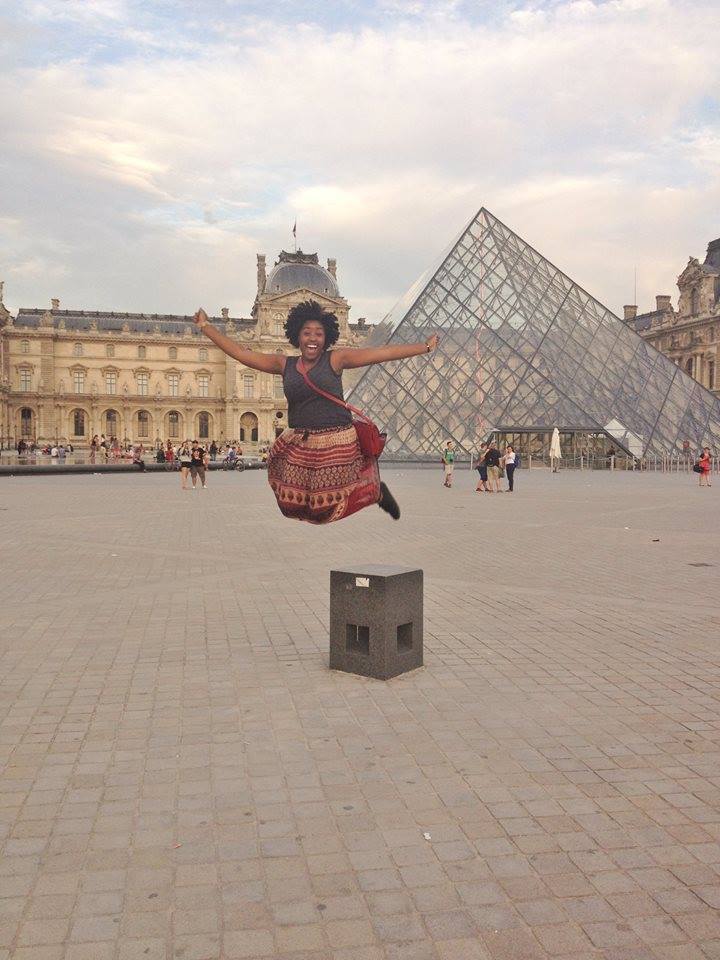 Late Fees for Passports & Photo
Items received between Mar 29 – Apr 12........$25 late fee
Items received between Apr 13 – Apr 27.........$50 late fee
Items received between Apr 28 – May 11........$75 late fee
Items received on May 12 – May 19...............$100 late fee
Items received on May 20th or after................$100 plus $5 per additional day
Flight Deviation/Separate Airfare
Airfare is included in the price of the program. However, if you wish to arrive to Europe sooner, or stay later, there is a *possibility* that you can do this at an additional expense to you. Students are also allowed to do 100% of their own airfare however in order to keep our group rate only a certain number of students may do this and must receive authorization from the EC coordinator. If you are given permission to do your own airfare, there will be a deduction in your SECOND payment. All deviation and separate airfare request must be submitted by March 28th and these opportunities are provided on a first come first serve basis. All requests submitted after March 28th will be denied.
Course Descriptions
Students may choose to take one or two classes unless their home institution requires two classes. Those who take two courses must chose one class in the morning, and one class in the afternoon. See your
campus representative
for your institutions course equivalency.
LD-Lower Division Course
UD-Upper Division Course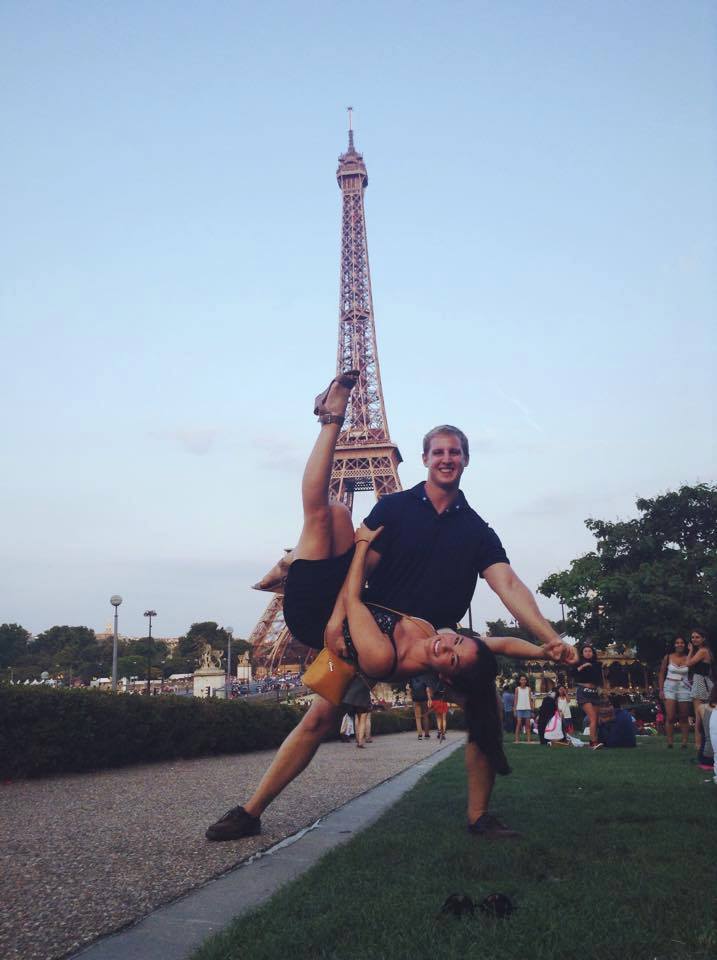 Morning Courses
Please choose only one
Chemistry of Warfare (3 credit hour) (LD)
Dr. Lindsey Davis (Berry College)
The Chemistry of Warfare- The molecular science of the synthesis and development of modern chemical weapons. Topics will include the chemistry of nuclear weapons, biological weapons, nerve agents and other chemical agents, with attention to their chemical and biochemical mechanisms of action
Human Development: Why French Children Don't Have ADHD and Other Curiosities of Being Human (UD)
Dr.Carla Bluhm (Coastal College of Georgia)
Studying Human Development in Paris, France introduces students to unique customs such as French parenting styles, social and community impacts on development, adolescent behavior, schools, parks, and other settings where life unfolds and can be observed to support course materials. Imagine sailing a little sailboat on a lake at Luxemburg Gardens and observing the life of children around you! French cemeteries possess some of the most remarkable people who have ever lived; a visit there will help students to engage in conversations regarding the end of life. The Museum of Natural History in France provides a deeper understanding of Course concepts such as evolutionary theory, human development across history, and a highly unique way to further understand diversity.
Murder Mayhem and Mystery: French Crime Narrative
Dr. Julia House (Georgia State University)
Taught in French
Why is crime so fascinating to modern readers, and so intrinsically linked to modern culture? This course explores the evolution of crime and mystery in novels in 19th and 20th century France and their central preoccupations with mystery, justice and earth. Through short stories, novels, crime-related film clips, paintings and poetry we will explore why so many are drawn to a genre that engages the dark side of human nature. Supplemented by field trips to crime museums and related sites, this course will give students an opportunity to gain a critical understanding of the history, range and changing nature of crime fiction in France.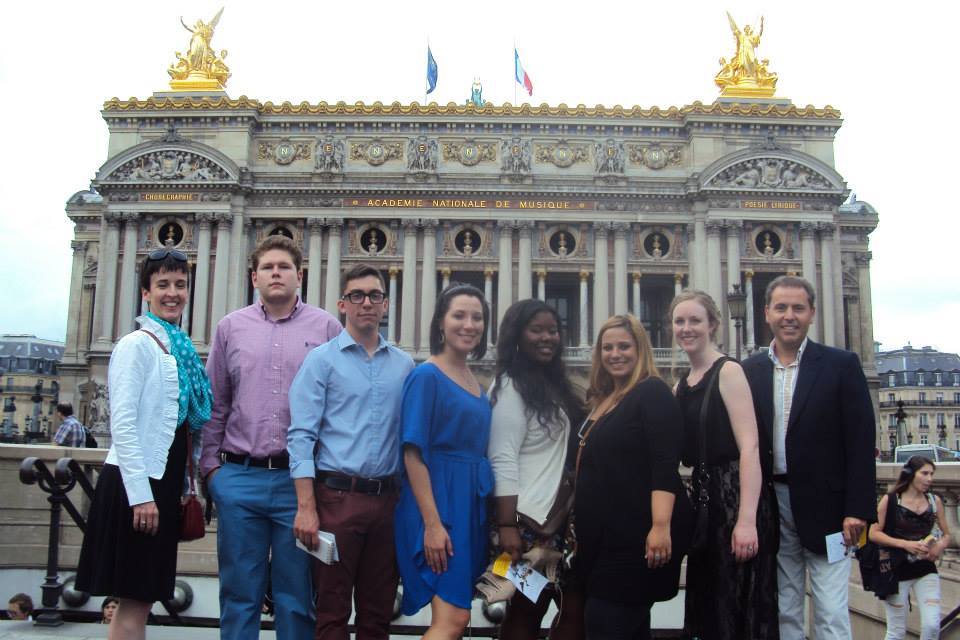 20th Century Expatriate Literature (LD)
Dr. Louise Kane (College of Coastal Georgia)
In the early 1900s, many American writers moved to Paris. From James Baldwin to Ernest Hemingway, Paris offered a space for expatriate writers to reconsider their identity and creative objectives. Gathering in the cafes on the city's Left Bank, these creative individuals collaborated to produce experimental, innovative forms of literature that continue to define modern-day American and European literary traditions. This 3-credit hour course examines how expat writers like Fitzgerald, Hemingway, and Gertude Stein developed new, "modernist" writing in Paris, redefining "American" literature and identities and forging a lasting legacy of a more globalized form of modern literature.
British Romanticism (UD)
Dr. Kasee Laster (Georgia State University)
"The most important event in English history happened in France." - G.K. Chesterton Paris is, perhaps surprisingly, the best place in the world to study British writing of the Romantic period (roughly, 1789 to 1832). The tumultuous events of the French Revolution, the Terror, and the Napoleonic Wars - and the sometimes draconian response by a British government terrified of the chaos next door - inspired a variety of emotional and intellectual responses, recorded in some of the most stirring and best known poetry, fiction, polemic, and criticism written in English. While reading authors such as Wordsworth, Coleridge, Burke, Byron, Wollstonecraft, and the Shelleys,* we will visit the sites of the Revolution's greatest and its lowest moments.
Crisis in the European Union
Dr. Sunita Manian (Georgia College and State University)
This course will focus on some of the most important problems facing France and the European Union. We will try to find answers to many pressing questions with utmost significance for Europe's future: What is the future of Europe after Brexit? Were the austerity programs imposed on European countries in crisis the right prescription? Can the Euro continue to exist without further political and economic union? Will the influx of migrants and refugees put an end to the free movement of people across the Schengen zone- which is at the foundation of the idea of a unified Europe? Field trips will include visits to museums, migrant neighborhoods, economic institutions and think tanks.
Exploring Space and Place: Watercolor in Paris (UD)
Prof. Clint Samples (University of West Georgia)
Come paint and sketch in Paris, France! This class will introduce students to drawing and watercolor painting while studying abroad in the historic city of Paris, France. Course content includes in-class presentations about the history of watercolors in addition to watercolor lessons and demonstrations. Students will visit the art museums of Paris and paint onsite at various locations within the city such as the Louvre and Tuileries Gardens. Emphasis will be placed on direct observation, composition, color, and drawing. The course is designed for all levels of students.
French 2001 (LD)
Dr. Sabrina Wengier (Georgia Gwinnett College)
This study abroad course will provide you with the unique opportunity to continue learning French in France, to experience the language and the culture, and to be able to use your French inside and outside of the classroom. The streets of Paris, its museums, resturants, and malls will become your extended classroom. In class, we will focus on grammar, vocabulary acquistion, and conversation, and we will use our language skills during our various field trips.
Black Culture in Paris Today (UD)
Dr. Karen Young (Clayton State University)
Everyone wants to travel to Paris, known as the City of Love and the City of Light. To experience the exquisite beauty and the rich history that you find everywhere in the city of Paris is an opportunity of a lifetime! From looking at the past (a rich historical background of Blacks such as James Baldwin, Richard Wright, Josephine Baker, Langston Hughes, jazz musicians and Harlem renaissance folks who came to Paris) to examining today's culture (Serena Williams, the African/Afro-Caribbean community, artists, singers, musicians & others) this course will come alive and exciting things are in store for students as we travel to experience what "Black Culture in Paris Today" is all about. We will meet a famous black expatriate author and playwright in the neighborhood in which he lives; examine the art, photography and have a mini-concert by the first African American expatriate photo-journalist to photograph the runway models for Givenchy & Christian Dior; see a live jazz concert in a famous Paris nightclub; and partake in food, music, an exciting art show, concert and engage in stimulating conversation with many blacks currently living in the city of Paris!! Join me for an experience of a lifetime!
Introduction to Anthropology
Dr. Susan Smith (Kennesaw State University)
Introduction to Anthropology: Introduction to anthropology's four major subfields: biological anthropology, archeology, cultural anthropology, and linguistics, viewed through the lens of France. We will explore what it means to be human by studying Neanderthal remains found in France, what we can learn about the past through the skeletons of individuals whose remains were found in catacombs in Paris, discuss how language can cause people to view the word in different ways, and learn about the many facets of French culture.
Afternoon Courses
Please choose only one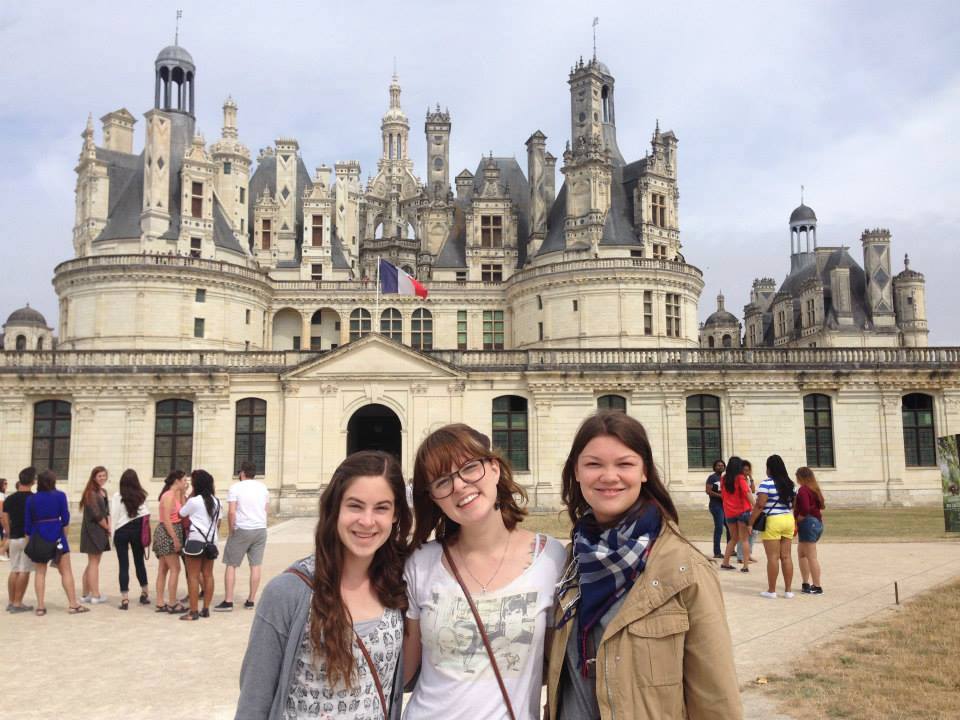 Medicinal Chemistry (3 credit hour) (UD)
Dr. Lindsey Davis (Berry College)
Historically, France is a leader in chemical innovation and discovery. There area great exampples of French chemists and scientists that have made advances in medicinal chemistry that still affect the world today. Louis Pasteur and Marie Curie are two of the biggest. Students would actually be able to visit their labs and see where they worked.
Psychology and Nutrition: Exploring the French Paradox, French Food Customs, and the Psychology of Café Life. (UD)
Dr. Carla Bluhm (College of Coastal Georgia)
Psychology and Nutrition in Paris, arguably the best place on the planet earth to study our topic! So many forms of cuisine and dining customs originated in France, much of the wine industry emerged from France with the associated social meanings, cheese production, quality controls of food, ideas about food and national identity, the so call "French Paradox", school children's lunch preparations, the life of hte cafe, and so many other aspects of food, social life and communal dining, community cohesion, ideas about health and dietary selection, gastrodiplomacy, and production!
Through the Peephole: The Gaze of French Cinema (UD)
Dr. Julia French (Georgia State University)
Taught in French
Laura Mulvey's 1975 article on the gaze, "Visual Pleasure and Narrative Cinema", has shaped and informed the way we view cinema. Through the lens on her writing, this class will engage students in a critical study of a number of French films, examining both the culture fro which they emerged as well as implications related to viewing as voyerusim. The transgressive gaze is part of the fabric of this art form, and in this course students will focus not only on the technique of reading films, but also on understanding the power play between viewing and being viewed, both in the film itself and in the darkened space of the cinema.
World Literature
Dr. Kasee Laster (Georgia State University)
Matthew Arnold defined culture as "the best that has been known and thought" by men and women over time, and literature is one strong and moving manifestation of that best. The literature we will read in this class is drawn from your rightful inheritance as a citizen of the world. We will taste much of that "best," beginning with the first known epic, the Sumerian Gilgamesh, and moving through Greek epic and tragedy; early Christian, Islamic, and medieval works; and Japanese and Indian masterpieces. We'll finish with classic examples of English and French Renaissance drama and some ancestors of the modern novel, supplementing our reading with the beautiful collections of antiquities in Paris' world-famous museums.
Global Issues: Muslims in France (UD)
Dr. Sunita Manian (Georgia College & State University)
This course will go beyond the sensationalist headlines about Muslims in France that often shape discussions in the US media and study contemporary realities of Muslims in France. We will trace the socio-economic and political issues surround the migration of people from Algeria, Morocco, and Tunisia into France from the colonial era to the present, and recent flows of migration from the Middle East. We will study social integration, geographic segregation and work-place discrimination. We will analyze the political culture of France, including the concept of laicite, looking at contemporary issues such as banning of the hijab/niqab/burqa/burqini.
Art in the "City of Light": An Introduction to Art in Paris
Prof. Clint Samples (University of West Georgia)
Explore the world of art and architecture in Paris, France! Students will learn about various movements in art history and experience famous works like the "Mona Lisa' and "Venus De Milo" in person. Class content will focus on the stories and the history behind the art, both past and present. In addition, students will take part in a variety of field trips to museums and sites throughout the city. Come appreciate art in "The City of Light"!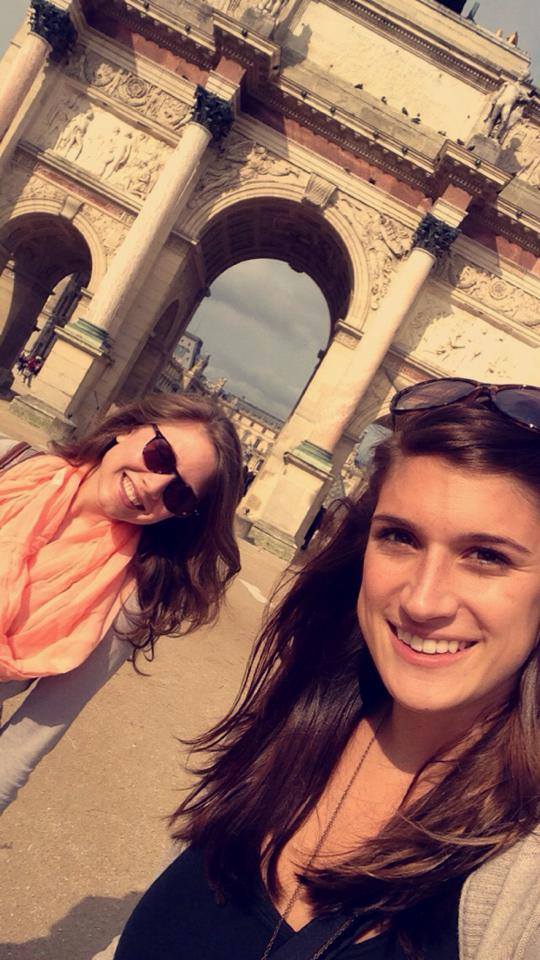 Death in Paris (UD)
Dr. Susan Smith (Kennesaw State University)
We will be examining how death has been viewed in France from prehistory to the present, and apply an anthropological lens to our study. Death is often not discussed in the US, and people often assume that how they view death, dying, and the treatment of the dead is normal or typical for most people. We will find though this class that this is not the case. By studying this difficult topic in another culture, students will be able to grapple with their own views of death, dying, and the dead. Death is one of only very few constants across cultures and it is valuable to see how this constant is treated differently across time and space.
French Conversation & Composition
Dr. Sabrina Wengier (Middle Georgia State University)
This course is designed to help students improve their ability to communicate in French on a variety of topics through guided discussions. In this course we will discuss various aspects of French culture, through various readings, movies, and of course our Parisian surroundings. Emphasis will be put on correct pronunciation, and grammar will be reviewed as needed. The course is taught in French.
Cultural Anthropology: Diversity of France (LD)
Dr. Karen Young (Clayton State University)
An exploration of races and cultures of our world and the intergroup relations that emerge from ethnic, religious, cultural, class, gender and other differences are considered basic to developing an understanding of our society. Our ability to observe different cultural entities in France such as French architecture, French festivals, French theater, cinema, photography and fashion, the arts and food, daily life, religious practices, and ties that connect marriage, family and kinship, will help us to understand concepts such as ethnocentrism, cultural relativity, cultural diversity, and participant observation. Students will enjoy touring many of the areas that make the culture and diversity of Paris come alive including visits to various market places; touring of immigrant neighborhoods where hip hop Paris style thrives; attend live theater in Paris; visit little Africa which is full of colorful fabrics, sights & good smells; and travel to some of the locations to see where real authentic French champagne is made and manufactured. As we broaden our awareness and knowledge of other group's experiences and perspectives, we will gain tools for more effective intercultural communications, strengthen our ability to interact and work with others unlike ourselves, and be given a mirror in which to see our own cultural group more clearly. Join us as we explore the city, culture and cultural diversity of Paris, and the natural surrounding countryside, people, and culture of France!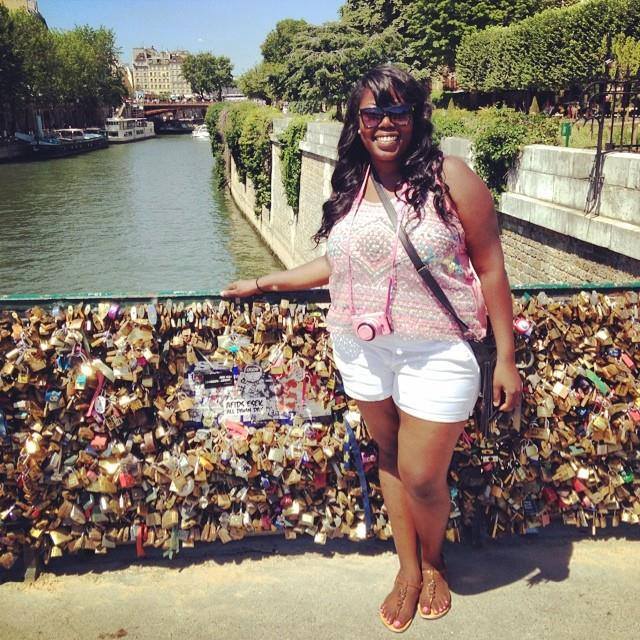 World Literature II: City of Lights & Literature
Dr. Louise Kane
This 3 credit hour introductory-level course immerses you in the vibrant literary and arts scene that flourished in Paris through the late 18th-20th centuries. From the writers and artists who gathered in the cafes on the River Seine's Left Bank, through to the dancers and performers who dazzled at the Moulin Rouge, Paris was a creative hub for a wide range of experimental figures. This course introduces you to the literature that emerged from Paris in this period and explores how its connections to other disciplines- music, art, science, history, and performance- have shaped the past 300 years of European culture.
Apply to the Program
Directions on how to apply:
Download and complete the European Council application
Turn the application to your campus representative. If you do not know who your representative is click here.
After you submit your application to your campus rep, please pay the $300 non-refundable program deposit at the payment page.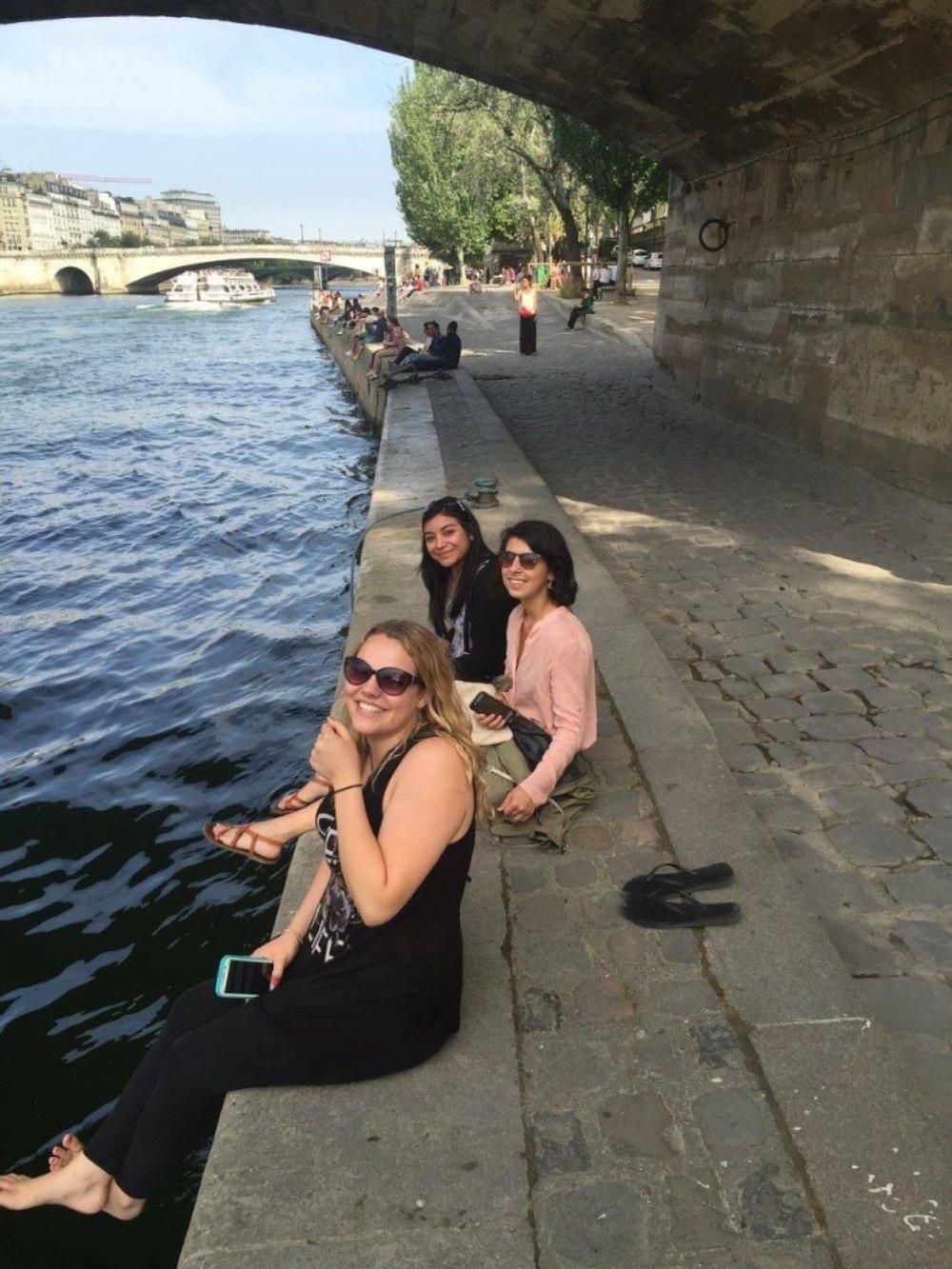 *Campus representatives forward completed applications to the program office at Valdosta State University. Applications will not be processed by the EC office until both the application form (approved by the campus representative) and the $300 program deposit are received.
** Spaces are available on a first come, first serve basis according to the date of receipt of the application and program deposit. Students are encouraged to apply well in advance of the application deadline to assure them of a place in the program as some programs will fill as early as November. Once a program is full, students will be placed on the waitlist. Please do not be discouraged if you're placed on the waitlist as we always anticipate a 15% drop.
Eligibility
Any full-time or part-time student is eligible to participate in the program as long as the student will be 18 years of age by the time of departure.
Students must be in good academic standing in order to be admitted to the program. Completion of an application form does not guarantee acceptance into the program. Note also that individual campuses may require letters of reference or other information beyond that required by the European Council.
Students from institutions that are not part of the University System of Georgia must become a transient student at Valdosta State University. Click here for information on becoming a transient at Valdosta State University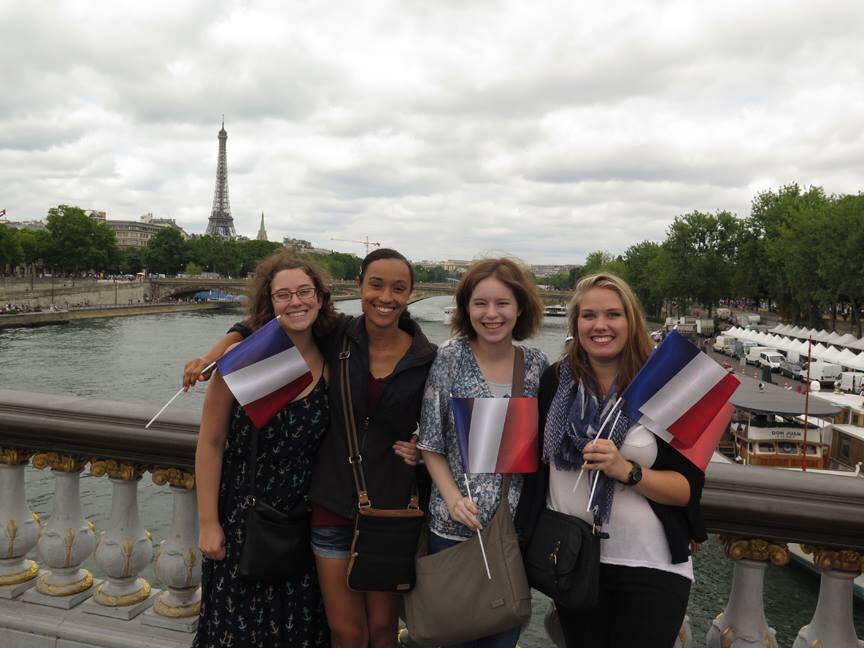 Health Matters and Insurance
Participants are provided with health-care from CISI insurance (Cultural Insurance Services International) that covers them while they are abroad. Information about local doctors and medical facilities will be available from the program director.
Students with special medical problems may be required to provide a physician's assurance of their ability to undertake foreign travel and study. It is not possible for the European Council to guarantee accessible facilities abroad for students with special needs.
Participants should bring medications they regularly depend upon and should have copies of prescriptions in generic form in case they need to acquire additional medications.
No special immunizations are needed to enter France, and the International Immunization Certificate is not required.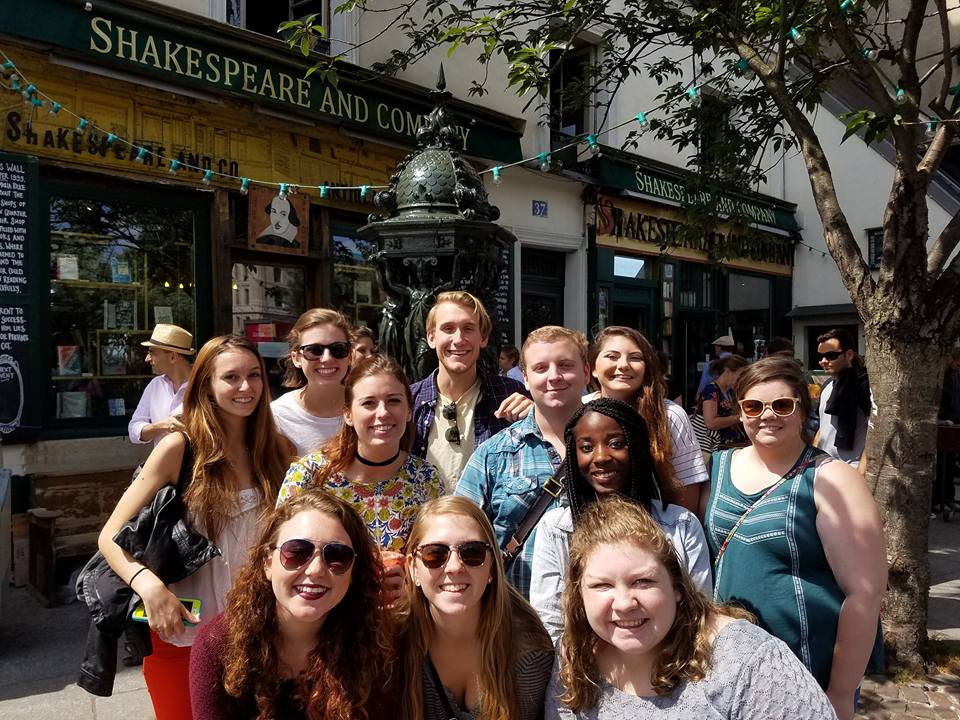 Passports and Visas
Everyone who travels to France must have a valid passport. Participants with expired passports should have them renewed. Participants who have never had a passport should begin the process of obtaining one immediately as it can take more than 3 months to get a passport and sometimes require an appointment made well in advance. Inquire at your local post office for instructions on obtaining a passport.
Holders of U.S. passports do not need visas to enter France for summer study. Participants traveling on passports of other countries should contact their
campus representative
for assistance in determining whether they need a visa.
Some countries require that your passport be valid at least three (3) months beyond the dates of your trip. Some airlines will not allow you to board if this requirement is not met.
Please visit the
Department of State's website
for more information on how to apply for a passport. Students are required to turn in a copy of their passport by March 28th, 2018 to avoid late fees, please see "Deadlines" for details.
Contact Us
Contact your
Campus Representative
to submit an application and determine course equivalencies
General Inquires
europeancouncil@valodsta.edu
Dr. Luc Guglielmi
Paris Program Co-Director; Kennesaw State University
lguglie1@kennesaw.edu
Dr. Ken Kirk
Paris Program Co-Director; Valdosta State University
kkirk@valdosta.edu
Dates / Deadlines: - unrelated header
Dates / Deadlines:
Tabular data for Dates / Deadlines:

| Term | Year | App Deadline | Decision Date | Start Date | End Date |
| --- | --- | --- | --- | --- | --- |
| Summer | 2019 | 05/01/2019 | 08/01/2019 | TBA | TBA |